If you're looking to take your career in psychology to the next level, pursuing a master's degree in applied psychology may be just the right move for you. This post-graduate degree program is founded on the belief that understanding people is key to success in a range of industries and careers. Similar to graduate degrees in industrial/organizational psychology, the master's in applied psychology is designed to equip students with the knowledge and skills needed to excel in fields such as law, education, business management, mental health, and more.
Designed specifically for students who have earned a bachelor's degree in social sciences, psychological science, or other humanities-related fields, the master's in applied psychology program focuses on the practical application of psychology to real-world problems. So if you're passionate about psychology and want to use your skills to solve real-world problems, consider pursuing a master's degree in applied psychology today.
Applied Psychology Master's Programs
Are you looking for a university offering an applied psychology master's program? You're not alone. Pursuing a master's degree in applied psychology is a significant investment in your future, and the institution's credibility can be a major factor in your decision-making process. Fortunately, there are many university options out there for those looking to advance their education and career in this exciting field.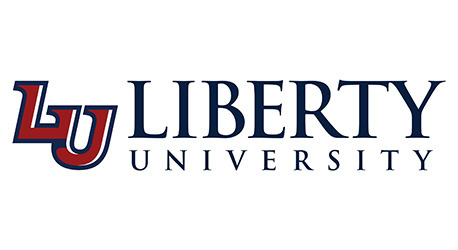 Liberty University offers a Master of Arts in Applied Psychology – Developmental Psychology degree program that can be completed entirely online. The program focuses on the physical, cognitive, emotional, and social development of individuals over time, and teaches students how to apply developmental theories to real-world issues.
With this program, students can gain the necessary knowledge and skills to work with individuals in various settings, helping them to improve their lives and navigate different stages of life. The program requires a total of 36 credit hours and can be completed in an average of 1.5 years, with all courses being offered online in an 8-week format.
The next start date for the program is May 15, 2023, and students are able to transfer up to 50% of the degree's total credits. The program is accredited by the Southern Association of Colleges and Schools Commission on Colleges (SACSCOC), ensuring the quality and value of the education received.
---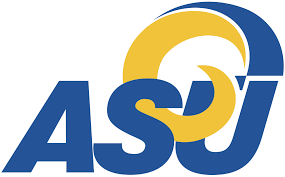 Angelo State University offers a Master of Science in Applied Psychology program that prepares students to apply their knowledge of psychology to real-world situations in a variety of fields. The program focuses on the practical application of psychology and teaches students how to use psychological research methods to solve problems in various settings.
Students in the program have the option to choose from two different tracks: Industrial-Organizational Psychology or Clinical-Counseling Psychology. The Industrial-Organizational Psychology track prepares students to work in the business world, while the Clinical-Counseling Psychology track prepares students to work in counseling or therapy settings.
The program consists of 36 credit hours and can be completed in two years of full-time study. The curriculum includes courses in research methods, statistics, psychopathology, personality theory, social psychology, and more. Students also have the opportunity to gain hands-on experience through internships and practicums.
---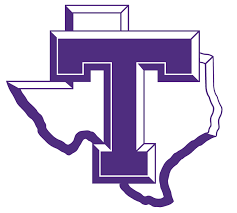 Tarleton State University's Psychological Sciences Department offers a Master of Science (M.S.) in Applied Psychology, which is one of only three applied psychology master's programs in Texas. This program is designed to prepare students for entry-level jobs and doctoral programs in psychological sciences. The program provides a supportive learning environment, allowing students to grow both personally and professionally while earning an affordable applied psychology degree in two to three years.
The program offers three tracks for students to choose from, based on their academic interests and career goals: thesis track, applied track , and teaching track. Tarleton offers the M.S. in Applied Psychology at its Stephenville and Fort Worth, Texas campuses. Designed to be rigorous yet flexible, our courses are offered through a mix of online classes, face-to-face evening classes, and hybrid classes that meet both face-to-face and online.
---

The Master of Science Degree in Applied Psychology program at Lamar University prepares you for non-clinical roles in health and human services and psychology. This program equips you with the skills to assist social workers, healthcare workers, psychologists, and other professionals in providing services to individuals.
Graduates of this program usually work under the supervision of professionals from various fields, including nursing, psychiatry, psychology, and social work. Job opportunities may include private practices, schools, offices, hospitals, community centers, and businesses. Upon completion, you will receive a Master of Science degree and will have completed a total of 44 credit hours in the Applied Psychology major.
---

The Master of Science in Applied Psychology (MSAP) program is a full-time, on-campus program that can be completed within two years, consisting of four fall and spring semesters. This program is designed to equip students with the practical knowledge and skills necessary to succeed in a variety of industries, including business, healthcare, and education.
Students in the MSAP program can expect to take a range of courses covering topics such as data analysis, research methods, and human factors. In addition to these core courses, students can also choose from a variety of electives that allow them to specialize in areas such as organizational psychology, counseling psychology, and forensic psychology.
One of the unique features of the MSAP program is its ability to grant STEM OPT extensions to eligible F-1 students. This allows international students to extend their work authorization in the United States after graduation, providing valuable opportunities to gain practical experience in their field of study.
---

The MS in Applied Psychology program (full-time basis) follows the scientist-practitioner model and is divided into two tracks. Through this model, students engage in rigorous quantitative research in psychology and apply scientific knowledge to problems in organizational settings.
Each track requires completion of 38 units of coursework, a 300-hour internship, and an independent research thesis. Typically, these requirements take 2 years of full-time work to complete. The program includes two tracks: Industrial-Organizational Psychology and Quantitative Methods, both of which have a required individual research thesis and a mandatory 300-hour internship. Also, this university has a research-active faculty that provides personalized attention to a small cohort of students.
---

Clemson University offers a comprehensive Master of Science degree in Applied Psychology. This two-year program is ideal for those who wish to enter the workforce immediately upon graduation or pursue further graduate studies in psychology. To be eligible for the MS program, applicants should possess an undergraduate degree with a major in psychology or a related field from an accredited college or university. Students with a major other than psychology should have a minimum of 15 semester hours beyond the introductory psychology survey course.
The program is full-time, requiring a serious commitment to graduate training. Clemson's MS in Applied Psychology program offers a range of courses designed to provide students with a solid foundation in the application of psychological principles to real-world situations. Whether your interests lie in the area of human factors, social psychology, or applied research, Clemson's MS in Applied Psychology program has something to offer you.
---

The Master of Science in Applied Psychology program provides students with the necessary preparation for careers in counseling, industrial and organizational psychology, or for further doctoral studies in these fields. The curriculum is designed to ground students in psychological theory, research knowledge and skills, ethics, multicultural competencies, and evidence-based practices. Principles from biological, cognitive, and behavioral psychology are learned and applied through various methods such as seated and hybrid classroom instruction, independent studies, participation in faculty research, international coursework, theses, and supervised practica and internships.
Moreover, the University of Baltimore now offers in-state tuition rates to graduate students living in Washington, D.C., Northern Virginia, Pennsylvania, and Delaware. This means that graduate students outside of Maryland can benefit from in-state tuition rates, which is a great opportunity for those looking to save on tuition costs.
---

Applied behavior analysis (ABA) is an evidence-based approach to changing behavior. Rider University's graduate program in ABA is designed for students looking to become Board Certified Behavior Analysts® (BCBA®). The Board Certified Behavior Analyst® or Board Certified Assistant Behavior Analyst® examination eligibility requirements include coursework that the Association for Behavior Analysis International has verified.
However, additional requirements must be met by applicants before they can be deemed eligible to take the examination. Students have the option to take hybrid courses, and one course can be taken at a time in a seven-week format. Online-hybrid (OLH) classes are also available and meet once a week. Students can choose to attend these classes in person or via Zoom.
---

This 30-credit master's degree is fully online and offered in an accelerated format, allowing students to complete the program in one year of full-time study or two years of part-time study. Its curriculum includes required courses in research methodology, psychology courses with an applied emphasis across various content areas, electives, and a capstone course. Graduates go on to pursue careers in business, government, health and human services, and education.
All courses are eight weeks in duration, except for the 10-week capstone course taken during the last semester, which is a culmination of the coursework and experiences in the program. The program's flexibility allows students to begin and end the program during any semester, and they receive academic advising from an assigned advisor. The department also offers a limited number of yearly graduate assistantships, and students may participate in collaborative research with faculty members.
Moreover, students can pursue the behavior specialist certificate without taking additional courses, and still complete the master's program in 30 credits.
---

Adler University's Master of Applied Psychology (MOAP) program is a nonclinical, applied degree that equips students with core competencies in applied research, business, and community applications. Graduates become socially responsible leaders with diverse skills in leadership, program management, evaluation, and cross-cultural communication. With a comprehensive range of coursework and applied experiences, the MOAP program provides students with the knowledge to work across settings and multiple domains of psychology. The program requires 39 credits of coursework and is offered in a flexible, blended format, with some courses being available online.
In addition to the core curriculum, students can choose to specialize in one of three 9-credit concentrations: Health and Wellness, Gender and Sexuality, or Human Resource Management. The MOAP program meets or exceeds the core competencies of professional organizations related to the field of applied psychology, such as the Association for Talent Development, the International Association for Applied Psychology, and the American Management Association.
The program is designed to be completed in two years of full-time study, including summer semesters, but the flexible format allows students to complete the degree on a part-time basis.
---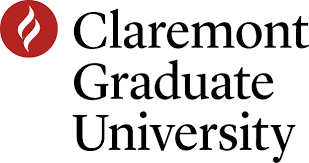 The Master of Arts in Applied Psychology and Master of Public Health is a dual degree program that provides a comprehensive education on health-related behaviors, program development, evaluation, and research skills applicable to various public health settings. This unique program, offered in collaboration with the School of Community and Global Health, examines the impact of applied psychology on public health practices, exploring social science knowledge, concepts, and methods.
By earning both an MA in Applied Psychology and an MPH, students gain the necessary expertise to conduct research on behavioral risk factors and evaluate behavioral interventions that improve health outcomes among diverse populations. With a focus on both research and practice, the program delves into the political, historical, economic, and social dimensions of health promotion and delivery. Renowned faculty-scholars from the social sciences and public health sectors guide students towards achieving this specialized degree.
---

The Master of Applied Psychology (MAP) program is a 42-credit course that teaches the scientific basis of psychology and applied areas of psychology. Students will learn to understand individual and collective behaviors, and develop the necessary quantitative and qualitative statistical analysis and research design to analyze the physical and environmental contributors to human behavior..
The MAP program has three available tracks for students: General, Applied Behavioral Analysis (ABA), and Addictions Counseling (ACT). There are also additional training opportunities in performance psychology and organizational psychology. The program prepares students for two career paths: entry into doctoral-level graduate programs in psychology and related fields, or employment in entry-level jobs for addictions, autism, and in multiple market sectors that value competence in psychological knowledge and statistical and analytical skills (such as marketing, healthcare, human relations, industry, and government organizations).
Note that while the degree offers students opportunities to complete coursework that may allow them to pursue master's level state certification (e.g., Behavioral Analyst and Addictions Counselor), the Master of Applied Psychology program is not an accredited clinical psychology training program that leads to state-regulated licensure for psychologists following completion of the MAP degree. Students seeking licensure for clinical practice in psychology must apply to appropriate doctoral programs.
---

The Master of Science in Applied Psychology is an innovative free-standing master's degree program that teaches students psychological principles and research methods that intersect theory, research, and practice in business settings. This program is available both as a full-time residential program and as an online program. For more information on the residential program, click here, and for more information on the online program, click here.
It's important to note that students who eventually wish to obtain a Ph.D. should apply directly to the Ph.D. program. While a student admitted to the doctoral program may earn an M.A. in Psychology while working towards their Ph.D., the department does not admit students whose objective is an M.A. in Psychology.
---
Applied Psychology Associations and Resources
Applied psychology is a diverse field that encompasses a range of specializations, including clinical psychology, organizational psychology, health psychology, and more. To stay up-to-date with the latest research, trends, and best practices in applied psychology, it's important to connect with other professionals in the field and access high-quality resources.
Read on to learn more about some of the most valuable applied psychology associations and resources available.
Elsevier Journals in Psychology: Elsevier is a prominent publisher of academic journals in the field of psychology, with a range of publications covering a diverse array of topics. Their journals include Applied Psychology, which focuses on the application of psychological theories and research to practical problems in society, as well as Clinical Psychology, which explores the assessment and treatment of mental health disorders.
In addition, they offer journals on Social Psychology, which explores how individuals interact with and influence one another, and Cognitive Science and Cognitive Neuroscience, which focuses on the study of the brain and cognitive processes.
International Association of Applied Psychology: As an international organization, the IAAP is uniquely positioned to foster cross-cultural understanding and cooperation in the field of psychology. By promoting the exchange of ideas and best practices across borders and cultures, the IAAP is helping to advance the field and support the development of evidence-based interventions that can make a real difference in the lives of people around the world.
Today, the IAAP boasts a membership of more than 3,000 psychologists from over 80 countries around the globe. By means of conferences, publications, and other initiatives, the IAAP brings together professionals from diverse backgrounds and specialties to share their expertise and collaborate on innovative solutions to pressing social issues.
Testing, Psychometrics, Methodology in Applied Psychology: With a strong focus on publishing research that advances the development and refinement of psychometric tools and research methods for use in applied psychological research, the Applied Psychology, Testing, Psychometrics, and Methodology journal is open to submissions on topics such as measurement theory, test development, latent variable modeling, data analysis methods, and others that contribute to the growth and improvement of psychometric tools.
The primary objective of this journal is to provide a platform for collaboration and information-sharing among researchers, practitioners, and academics in the psychology field. Through promoting the dissemination of innovative research and best practices, the journal aims to advance applied psychology and related fields, ultimately contributing to evidence-based interventions that enhance the lives of individuals and communities. The journal plays a significant role in developing such interventions.
New York Metropolitan Association of Applied Psychology: The New York Metropolitan Association of Applied Psychology, also known as METRO, is a professional organization that caters to the needs of applied psychologists and related professions in the greater New York area. The association's success is based on the active engagement of its diverse membership, ranging from new students in local Industrial-Organizational Psychology programs to seasoned professionals with years of experience in the field.
METRO provides various resources and opportunities to support the personal and professional growth of its members. These include workshops, conferences, and networking events that enable members to connect with other professionals in the field, share best practices, and stay updated on new research and developments in applied psychology.
Kansas City Applied Psychology Society: Established in 2008, the group began with approximately 100 members who shared an interest in applied psychology and I-O (industrial and organizational) principles.
Through its various activities, KCAPS aims to increase awareness and understanding of I-O psychology, providing resources for those seeking to apply I-O principles in their work. The group's members come from a diverse range of industries and backgrounds, allowing for a broad perspective on the application of I-O principles across different organizations and contexts.
Applied Psychology Data and Mental Health Statistics
Data and statistics can help practitioners, researchers, and policymakers understand the prevalence and impact of mental health issues and develop evidence-based interventions to address them. In this section, we will explore the power of applied psychology data and mental health statistics to improve lives and promote well-being.