Master's in personality psychology can provide a solid foundation for those interested in exploring the intricacies of human personality. Personality psychologists often focus on how personality traits vary across individuals while also identifying similarities. They play a key role in assessing, diagnosing, and treating personality disorders, as well as predicting how people will respond to different situations based on their personality traits.
To better understand how researchers study personality psychology, it's helpful to examine some of the most influential personality theories. Whether you aspire to be a researcher or a clinician, a master's degree in personality psychology can provide you with the necessary tools to explore this fascinating field in depth.
Personality Psychology Master's Programs
Are you considering pursuing a Master's degree in Personality Psychology? If so, you may be concerned about the cost of such a program. Fear not! We have researched and compiled a list of the most affordable Personality Psychology Master's Programs available.
So, if you're ready to take the next step in your education and career, explore our list of the most affordable Personality Psychology Master's Programs today!

The faculty in Social/Personality Psychology at our institution offer courses and research training that culminate in a Master of Arts degree. With expertise in organizational behavior, social justice, group processes, attitudes, stereotyping and prejudice, social cognition, as well as statistics and research design, our faculty aims to prepare students for doctoral studies.
To facilitate research training, our faculty and students have access to ample laboratory space for both group and individual-subject research. Additionally, we offer excellent computer facilities and a large research library. The 30-hour research-oriented curriculum includes Proseminar courses in Social and Personality Psychology, Social and Personality Development, and Statistics I & II (Multiple Regression & ANOVA), along with elective courses.
---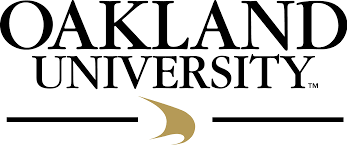 The Master of Science (MS) with a concentration in Social-Personality Psychology is a two-year terminal degree program focused on experimental methodology. As a graduate student in this concentration, you will study the discipline's theoretical foundations while acquiring quantitative skills and research methodology expertise necessary for advancing the field of social-personality psychology.
Faculty in the Social-Personality Psychology concentration maintain active research programs, investigating various aspects of psychological experience such as self-esteem, dark personality traits (e.g., narcissism), post-traumatic growth, social influence (e.g., obedience, conformity), alcohol use, physiological correlates of social behavior (e.g., hormonal variations), romantic relationships, mate selection, sexual violence, sexual risk-taking, infidelity, and jealousy.
---
Personality Psychology Associations and Resources
From research organizations to professional associations, there are numerous resources available to help you stay up-to-date with the latest developments in personality psychology. These resources offer valuable insights and information on the latest research, as well as strategies and tools for conducting research and working in the field.
Explore the various associations and resources listed here to gain a deeper understanding of personality psychology and enhance your knowledge and skills in the field.
Society for Personality and Social Psychology: Established in 1974, the Society for Personality and Social Psychology (SPSP) is the largest global organization for social and personality psychologists, boasting over 7,500 members. SPSP is dedicated to promoting the science, education, and practical applications of social and personality psychology.
The organization primarily supports its members by providing educational events, networking opportunities, resources, research funding, promoting publications, and mentoring future generations of social and personality psychologists.
Society of Experimental Social Psychology: SESP is a global scientific organization committed to advancing social psychological research. Its members typically hold a Ph.D. in social psychology or a related field and work in academia or research settings. Fostering direct and personal scientific exchange and collaboration among social and personality psychological scientists through its annual conference is the primary mission of SESP.
Association for Research in Personality: The ARP is a scientific organization committed to uniting researchers focused on understanding personality structure, development, and dynamics. Members are not required to identify as "personality psychologists," as many come from various backgrounds, including clinical psychology, social psychology, psychiatry, human development, health psychology, and industrial-organizational psychology.
The organization aims to advance the scientific study of personality through its biennial conference, newsletter, co-sponsorship of the Social Psychological and Personality Science journal with other scientific associations, various personality-focused awards, and a wealth of resources that promote research in personality psychology.
World Association for Personality Psychology: The WAPP is an association for individuals interested in or working in the fields of personality, individuality, intelligence, and individual differences, including studies featuring cultural or cross-cultural content. WAPP's objective is to promote and develop empirical and theoretical personality psychology globally, facilitate information exchange among individuals and regional organizations in the field, and enhance collaboration and connections between the association and other organizations with similar goals.
WAPP organizes scientific meetings, particularly recurring world conferences on personality psychology, and publishes a scientific journal under the association's auspices.
Testing, Psychometrics, Methodology in Applied Psychology: Published quarterly, this peer-reviewed journal focuses on sharing original research that brings fresh insights to the fields of applied psychology, social psychology, work and organizational psychology, and personality psychology. Therefore, this journal serves as an invaluable meeting point for scholars, professionals, and students to connect and exchange ideas.
APA Society for the Psychology of Aesthetics, Creativity and the Arts: Dedicated to interdisciplinary scholarship, this society embraces both theoretical and empirical approaches that encompass visual, literary, and performing arts. Their work applies personality psychology, clinical psychology, cognitive psychology, perceptual, physiological, and cultural psychologies to a wide array of artists, styles, and eras.
Personality Psychology Data and Mental Health Statistics
Discover the latest data and statistics on personality disorders, personality traits, and mental health outcomes. With a wide range of resources available, you'll be able to gain a deeper understanding of this important area of psychology.
Stay ahead of the curve and explore the world of personality psychology and mental health statistics today.