Cognitive psychology, the study of how people process information and think, has become an increasingly important area of study in recent years. As technology and information continue to rapidly advance, understanding the human brain has become crucial to a variety of fields, including education, medicine, and business.
For those interested in pursuing a career in cognitive psychology, further education and training can lead to a rewarding and impactful profession. In this article, we will explore the field of cognitive psychology, including its history, key concepts, and potential career paths for those who want to specialize in this exciting and dynamic area of psychology.
Cognitive Psychology Master's Programs
Getting a Master's degree in Cognitive Psychology can be a wise investment in your future, as it can lead to career opportunities in fields such as research, education, or counseling. However, the cost of tuition and other expenses can be a barrier for many students.
That's why we have done the research for you and found programs that offer high-quality education at an affordable price. Our list includes programs from both public and private universities, all of which have a strong reputation in the field of Cognitive Psychology.

The Cognitive Psychology area is a specialization within the M.A. program offered by the department's graduate faculty. Faculty members have expertise in various areas of cognitive psychology, including memory, problem-solving, decision-making, language processing, and perception. Graduates of this program will also be competitive for admission to doctoral programs in cognitive psychology, which can lead to a career in college teaching and research, or a higher entry-level position as a researcher in industry or government.
Minimum admission criteria for the M.A. program in cognitive psychology include a score of 8.00* on the department's admission index, two letters of recommendation from undergraduate psychology professors, and documentation of research aptitude in the application packet.
Due to COVID-19, the reporting of GRE scores is optional for applicants. Applicants with a score closer to 8.00 must provide stronger letters of recommendation and/or demonstrate a greater aptitude for research. Since research is a significant part of the program, applicants should highlight their research experience and skills in their application.
---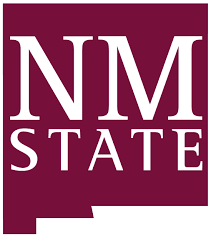 The Cognitive Program at New Mexico State University has several unique features that set it apart from other programs. Firstly, the program faculty are highly respected and well-known in their respective fields. They have received major awards, serve as editors of major journals, and consistently bring in research funding each year.
In addition to this, the faculty and students in the program prioritize collaboration both within the department and across the university. They also maintain connections with researchers at other institutions both in the United States and abroad.
Many members of the program have interests in both basic and applied research, which includes fundamental and discovery science projects as well as research inspired by real-world problems. The program places a particular emphasis on investigations in the following domains:
Visual attention and attention control
Memory and learning
Cognitive neuroscience
---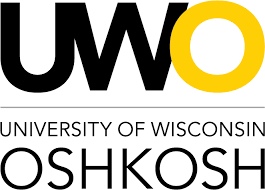 The Masters of Science in Psychology (Cognitive and Affective emphasis) program is focused on providing students with research skills across various disciplines of psychology. The program covers clinical psychology, social psychology, biopsychology, neuroscience, quantitative psychology, cognitive psychology, comparative psychology, health psychology, and organizational psychology.
Cognition and affect are two theoretical constructs that bridge multiple levels of analysis and a variety of psychological phenomena. The program offers exposure to all faculty members who teach various approaches to the study of psychological experience, providing students with a strong theoretical and practical background. These skills prepare graduates for diverse careers in academia, as well as in both the public and private sectors.
---

Miami University offers a Master's program in Cognitive Psychology that focuses on the study of mental processes such as attention, perception, memory, and decision-making. The program is designed to provide students with a strong foundation in research methods, statistical analysis, and cognitive psychology theory.
Students in the program have the opportunity to work closely with faculty members on research projects, gain experience in experimental design, and learn how to conduct independent research. They also have access to state-of-the-art equipment and facilities, including EEG and eye-tracking systems, to support their research.
The program consists of 30 credit hours and includes courses such as Cognitive Psychology, Sensation and Perception, Statistical Methods, and Research Methods in Cognitive Psychology. Students can choose to complete a thesis or a non-thesis option, and also have the opportunity to participate in a teaching practicum.
---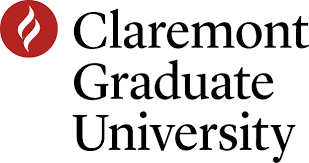 The Applied Cognitive Psychology: User Experience MA Program provides training in cognitive psychology research and theory, with a focus on the application of human information processing in the design of products and services. An innovative feature of this program is its practice component, which requires students to complete a field internship in human-centered design.
Typically, this internship is completed as an independent study project with a core faculty member during the summer between the first and second years of study. Students can also benefit from the support and guidance provided by CGU's Career Development Office, which helps them make strategic career decisions and gain the necessary experience to succeed in their chosen career path after graduation.
---
Cognitive Psychology Associations, Journals, and Resources
Cognitive psychology is a fascinating field that explores how people process information, learn, and remember. Whether you are a student, researcher, or professional in the field, staying up-to-date with the latest research and resources is essential.
Luckily, there are many cognitive psychology associations, journals, and resources available to help you stay informed.
Society for Neuroscience: The Society for Neuroscience (SFN) is a global organization of scientists and physicians dedicated to advancing the understanding of the brain and nervous system. With over 36,000 members from over 95 countries, SFN is the world's largest organization of its kind.
Established in 1969, SFN brings together scientists from diverse backgrounds to facilitate collaboration and provide professional development opportunities, information, and educational resources to neuroscientists at all stages of their careers. SFN's mission is to promote the advancement of knowledge about the brain and nervous system by fostering collaboration among scientists and physicians worldwide.
Science Direct Cognitive Psychology Journal: Cognitive Psychology is a journal published by Science Direct that features articles which contribute to the understanding of cognition in various areas, such as memory, attention, perception, language processing, categorization, thinking, and reasoning. The journal also explores the development and decline of cognitive processes as a function of maturation and aging.
Its primary focus is on publishing longer, more comprehensive articles that have a significant impact on the theoretical understanding of cognition. In summary, Cognitive Psychology seeks to publish articles that make important theoretical contributions to the study of cognition.
Association for Behavioral and Cognitive Therapies: The Association for Behavioral and Cognitive Therapies (ABCT) is an organization that brings together individuals from multiple disciplines who share a common goal of promoting health and well-being. ABCT is dedicated to advancing scientific understanding, assessment, prevention, and treatment of human problems using evidence-based principles of behavior, cognition, and biology.
ABCT's mission is to enhance the well-being of individuals globally by promoting the application of behavioral, cognitive, and biological principles in research and practice.
Elsevier Journals in Psychology: Elsevier Journals in Psychology provide a diverse range of publications covering various subfields, including Applied Psychology, Clinical Psychology, Developmental Psychology, Educational Psychology, Social Psychology, Cognitive Science, and Cognitive Neuroscience.
The journals published by Elsevier provide researchers and practitioners with a platform to disseminate their findings and stay current with the latest developments in these fields.
American College of Neuropsychopharmacology: The American College of Neuropsychopharmacology (ACNP) is an international professional organization that was founded in 1961. The College is composed of renowned brain scientists who are selected based on their significant research contributions in diverse areas of neuroscience.
ACNP's membership includes experts from various subfields such as clinical psychopharmacology, behavioral pharmacology, genetics, molecular biology, neurochemistry, neuroendocrinology, neuroimaging, neuroimmunology, neurophysiology, neurology, psychiatry, and psychology.
Federation of Associations in Behavioral and Brain Sciences: The Federation of Associations in Behavioral and Brain Sciences (FABBS) was established on December 7, 1980, as a collaborative effort among eight organizations in Chicago. The primary aim of FABBS is to advance and promote the fields of behavioral, psychological, and cognitive sciences.
Through effective communication and advocacy, FABBS seeks to highlight the significance and contributions of both basic and applied research in these areas to policymakers and the general public.
Society for Experimental Psychology and Cognitive Science: Division 3 of the APA, the Society for Experimental Psychology and Cognitive Science, represents the interests and concerns of psychologists whose primary area of study or research is in the field of general experimental psychology.
The division's mission is to promote research and teaching in experimental psychology and its various sub-disciplines, and to support the field through research, advocacy, education and training, service, policy, leadership in APA governance, and collaboration with APA's directorates.
Society for Behavioral Neuroscience and Comparative Psychology: Members of Division 6 of the APA, the Society for Behavioral Neuroscience and Comparative Psychology, study the biology of behavior. They explore how behavior relates to perception, learning, memory, cognition, motivation, and emotion.
The goal of members is to advance understanding of the nervous system and how it affects behavior across different species. This is achieved through meetings, publications, and involvement with APA's Science Directorate and Governing Board.
APA Society for the Psychology of Aesthetics, Creativity and the Arts: The APA Society for the Psychology of Aesthetics, Creativity and the Arts is dedicated to interdisciplinary scholarship, which includes theoretical and empirical research in the visual, literary, and performing arts.
This society applies various branches of psychology, such as personality psychology, clinical psychology, cognitive psychology, perceptual psychology, physiological psychology, and cultural psychology to the study of diverse artists, styles, and epochs.
Council of Professional Psychology Specialities: The Council of Professional Psychology Specialties (CoS) is a non-profit organization that aims to represent and support the development and functioning of recognized specialties in professional psychology, such as cognitive psychology, child psychology, health psychology, clinical psychology, forensic psychology, geropsychology, school psychology, and others.
ABCT Couples Special Interest Group:The ABCT Couples Special Interest Group helps psychologists by providing a platform for networking, mentorship, and collaboration with other professionals who share a cognitive-behavioral perspective on improving the quality of close relationships.
By sharing evidence-based interventions and research about intimate relationships, psychologists can enhance their knowledge and skills in this area, which can ultimately benefit their clients. The group also provides opportunities for training and professional development, which can improve the overall quality of psychological services related to couples and relationships.
Louisiana Academy of Medical Psychologists: LAMP, the Louisiana Academy of Medical Psychologists, helps psychologists by providing a practice organization for Medical Psychologists in Louisiana. As a professional organization, it offers networking opportunities, continuing education, and resources for members. It also promotes the profession of medical psychology and advocates for the interests of its members in the state.
By supporting the practice and growth of medical psychology, LAMP helps to advance the field and ensure high-quality care for patients with mental, nervous, emotional, behavioral, substance abuse, or cognitive disorders.
Cognitive Psychology Data and Mental Health Statistics
Understanding the latest data and statistics is essential for those interested in the intersection of mental health and cognitive psychology.
While the field has a range of applications in education, technology, and business, it also has important implications for mental health. Keeping up-to-date with the latest research and findings can provide valuable insights and inform evidence-based practices in this field.