Neuropsychology is a specialized field of psychology that focuses on the psychological aspects of brain injuries, memory loss, and learning disabilities. As licensed psychologists, neuropsychologists diagnose and treat patients with neurological conditions, and may specialize in areas such as pediatric brain disorders, sports neuropsychology, or memory loss disorders.
To become a licensed neuropsychologist, one must have a doctorate degree in the field. However, earning a master's degree before applying for a doctoral program can help students stand out and specialize their training. The master's program typically takes two years, while the doctoral program in neuropsychology can take an additional 3-5 years.
With a strong career outlook and potential for high earnings, this article will provide you with information on becoming a neuropsychologist, including universities offering the program, resources, and related statistics to help you succeed in your studies.
Neuropsychology Master's Programs
We understand that finding a neuropsychology master's program can be a daunting task. To make the process easier, we have done the research for you and compiled a list of the most affordable options available. Our list not only includes programs that provide a high-quality education but also those that offer financial aid options to help alleviate the burden of tuition costs.
Whether you are just starting your educational journey or looking to advance your career in the field of neuropsychology, our list can help you find the program that fits your needs and budget.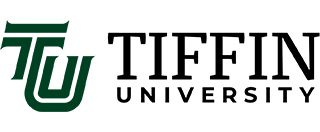 Looking to advance your career in psychology with a flexible, online master's program? Tiffin University's Master of Science (MS) in Neuropsychology may be just what you need. Students gain knowledge of human thought and behavior, as well as research and analytic skills that are essential for success in a range of professional settings.
One of the biggest advantages of this program is its online format, which enables students from all over the world to study graduate-level psychology while balancing their personal and professional commitments.
With two terms per semester starting in January, March, May, July, August, and October, students can enroll at their convenience. The program is also taught by experienced faculty members, each with a Ph.D. in their field, ensuring that students receive a high-quality education.
---

As part of the program, students complete a 60-hour M.S. degree and approved practica, which allows them to administer psychological tests and use various counseling and psychotherapy techniques, with an emphasis on cognitive-behavioral therapy. Graduates of the program who become licensed often work in psychiatric hospitals, mental health centers, or alongside doctorate-level psychologists in private practice.
The M.S. degree plan fulfills the educational requirements needed to qualify for the Licensed Psychological Associate licensure from the Texas State Board of Examiners of Psychologists. Students can also specialize in neuropsychology through a subplan that covers topics such as brain functioning and neuroanatomy, psychopharmacology, organic mental diseases, diagnosis, and neuropsychological assessment. This subplan is available to both graduate students completing an M.S. in Clinical Psychology and those with a master's or doctoral degree seeking training in neuropsychology.
---

The Master of Arts in Psychological Research program at Texas State University aims to develop competency in the fundamental principles and practices of psychological research in various settings. This 2-year, full-time program is conducted on-campus and focuses on building interpersonal and research skills, as well as statistical competencies essential for conducting both basic and applied psychological research ethically and responsibly. The program is suitable for individuals who are interested in working in research settings or pursuing a doctoral degree in psychology.
Faculty members are a diverse group of experts with extensive experience in various disciplines of psychology. They lead specialized labs dedicated to research in electrophysiology, sleep, exercise, salivary analysis, eye-tracking, and behavioral testing. Their areas of expertise range from clinical, neuropsychology, and cognitive neuroscience to health psychology, quantitative psychology, developmental psychology, and social psychology, among others.
---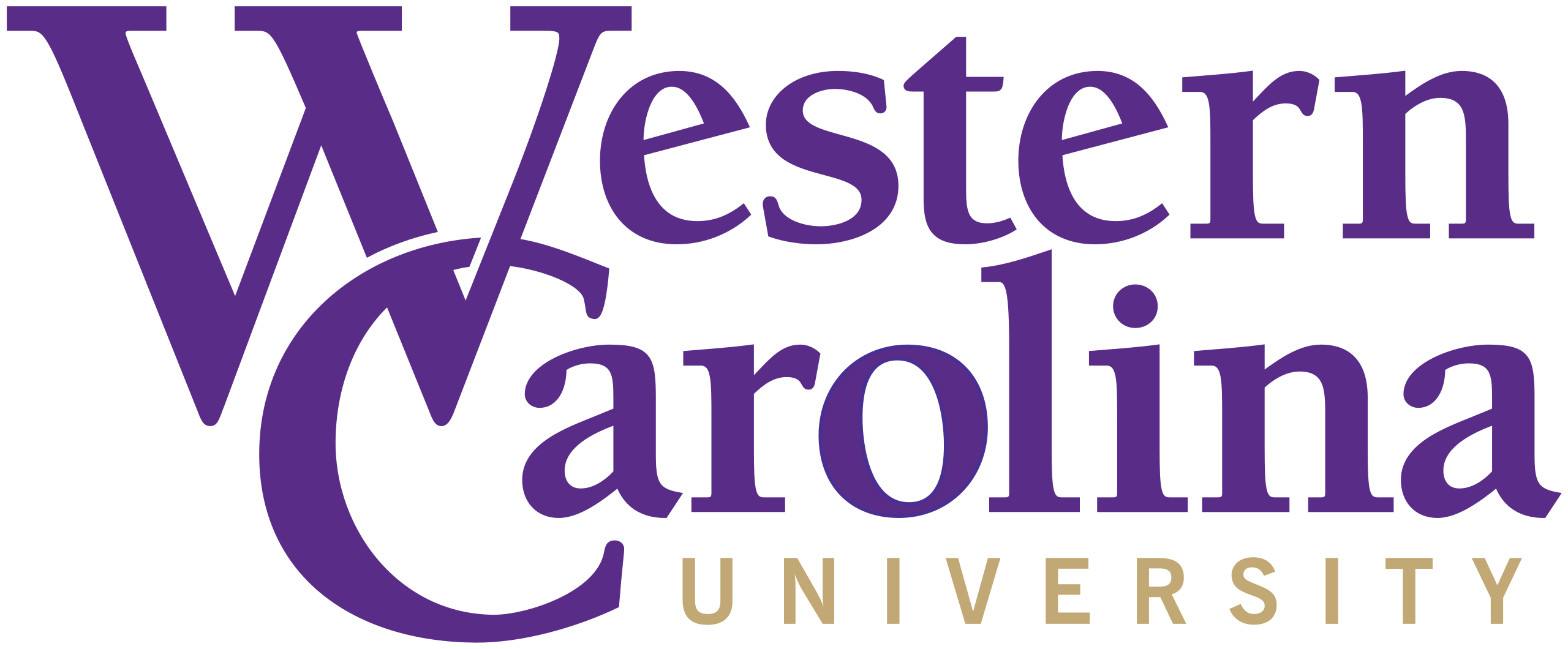 The Master of Arts degree in Clinical Psychology, spanning two years, follows a scientist-practitioner model and aims to equip students for doctoral level training in clinical psychology or other applied fields. For those who do not intend to pursue further studies, they may be eligible for licensure in North Carolina as a licensed psychological associate (LPA).
This clinical program highlights coursework in areas such as assessment, research methods, evidence-based psychotherapy, psychopathology, and neuropsychology. All students are actively involved in research, and the completion of an empirical master's thesis is mandatory, with faculty support and guidance.
---

Did you know that Drexel University's Department of Psychological and Brain Sciences hosts two specialized laboratories dedicated to the study of neuropsychology? Neuropsychology is a branch of psychology that examines the relationships between the brain and behavior, with a particular emphasis on individuals who have experienced neurological impairments. These labs conduct cutting-edge research on neuropsychological topics and offer students unique opportunities for hands-on learning and research experience.
The Master of Science (MS) in Psychology program at Drexel University provides a strong foundation for students who wish to pursue advanced education in scientific psychology and research methods. This research-based program enables students to take their first step into graduate education and start a steady path towards further educational and career opportunities.
As a full-time, two-year, 45-credit program, students in the M.S. program with focus in Neuropsychology at Drexel University receive the same personalized mentorship model as doctoral-level students.
---
Neuropsychology Associations, Journals, and Resources
If you have a keen interest in neuropsychology and wish to stay informed about the latest research and resources, you have come to the right place. We have curated a comprehensive list of the top neuropsychology associations, journals, and resources to help you stay up-to-date and connected.
These resources offer a wealth of valuable insights and information on the latest developments in neuropsychology, providing you with a deeper understanding of the field. You will also find various strategies and tools for conducting research and working with patients, allowing you to sharpen your skills and become a better practitioner.
VA Maine Healthcare System Psychology Training Program: The Veterans Affairs department offers several programs for psychology internships, fellowships, and residency. Aspiring psychologists have the opportunity to participate in a range of programs offered by the Veterans Affairs department, such as the Predoctoral Internship in Professional Psychology, the Postdoctoral Fellowship in Clinical Psychology, and the Clinical Neuropsychology Postdoctoral Residency Program.
International Neuropsychological Society: In 1967, the INS (International Neuropsychological Society) was established as a scientific and educational organization with a goal to improve communication between various scientific disciplines involved in the study of brain-behavior relationships.
The society is committed to promoting international and interdisciplinary research on brain-behavioral relationships across the lifespan. With a focus on science, education, and practical applications, the INS seeks to advance the understanding of neuropsychology and its potential benefits to society.
National Academy of Neuropsychology: The NAN (National Academy of Neuropsychology) is a non-profit organization dedicated to the professional development of experts who specialize in the assessment and treatment of brain injuries and disorders. Its members work in renowned universities, hospitals, and private practices worldwide and are actively involved in leading-edge research and rehabilitation in the field of brain behavior relationships.
The primary mission of NAN is to advance neuropsychology as a health profession and science, while also promoting human welfare through the generation and dissemination of knowledge about brain-behavior relationships.
American College of Neuropsychopharmacology: Founded in 1961, the ACNP (American College of Neuropsychopharmacology) is a professional international organization comprised of prominent brain scientists.
Membership to the College is primarily based on original research contributions, and its members come from diverse subfields of neuroscience such as neurochemistry, neuroendocrinology, neuroimaging, neuroimmunology, neurophysiology, clinical psychopharmacology, psychiatry, psychology, epidemiology, genetics, and behavioral pharmacology.
Association of Postdoctoral Programs in Clinical Neuropsychology: The mission of PPCN (Postdoctoral Programs in Clinical Neuropsychology) is to provide top-notch, competency-based residency training in clinical neuropsychology, with a focus on preparing trainees for future specialty board certification.
All member programs of APPCN are verified to adhere to the standards established by the Houston Conference/INS-Division 40 requirements for postdoctoral training in neuropsychology.
American Board of Clinical Neuropsychology: As a specialty board of the American Board of Professional Psychology (ABPP), ABCN (American Board of Clinical Neuropsychology) oversees the administration of the Clinical Neuropsychology competence examination.
After successfully passing the ABCN examination and obtaining board certification in Clinical Neuropsychology, candidates are invited to join the American Academy of Clinical Neuropsychology (AACN), which serves as the membership organization for ABCN Specialists.
American Board of Professional Neuropsychology: ABN (American Board of Neuropsychology) promotes the pursuit of excellence and acknowledges proficiency in skills pertinent to the field of clinical neuropsychology. In response to the increasing demand for formally assessing competence in this growing field, ABN was established by a team of clinical neuropsychologists.
Cape Fear Psychological Association: CFPA (Coastal Neuropsychological Services) is a group of psychologists who specialize in psychological and neuropsychological therapy and testing. Operating in the Wilmington, North Carolina area for over twenty years, CFPA is an independent organization.
American Academy of Pediatric Neuropsychology: AAPdN (American Academy of Pediatric Neuropsychology) was established to promote advocacy, education, and collaboration among professionals with a common goal of providing the best care for children and adolescents.
The academy is focused on developing specialized competency in pediatric neuropsychology through organized efforts. AAPdN aims to create a community of pediatric neuropsychologists who meet advanced competency standards, value continuous learning, and advocate for the neuropsychological well-being of children and adolescents.
New York State Association of Neuropsychology: In 2006, NYSAN was founded as a non-profit organization with the aim of advocating for clinical neuropsychologists and advancing best practices and education in the field.
The organization's activities include professional advocacy, lobbying, educational meetings, conferences, workshops, and collaborations with other professional groups with similar objectives and interests.
Bexar County Psychological Association: By bringing together individuals engaged in various areas of psychology, such as psychotherapy, psychological assessment, consultation, program evaluation, research, and more, BCPA creates opportunities for professional development and growth.
Members can attend meetings, workshops, and conferences organized by BCPA to enhance their skills, stay up-to-date with the latest trends and research in the field, and network with colleagues. In addition, BCPA serves as a resource for the community, providing information on mental health and wellness and advocating for the importance of psychological services.
Asian Neuropsychological Association: The Asian Neuropsychological Association (ANA) is a professional organization that aims to improve access to high-quality, culturally sensitive neuropsychological services for individuals of Asian descent.
Through research and advocacy efforts, the ANA also promotes awareness and understanding of the unique cultural factors that can impact neuropsychological evaluation and treatment.
Arizona Neuropsychological Society: The AzNS was established in 2009 by a group of neuropsychologists in the state of Arizona. This organization serves as a platform for practitioners of scientific disciplines related to brain-behavior relationships, particularly neuropsychological disorders, to network and engage in educational discussions.
By bringing together experts in the field, the AzNS helps to promote greater understanding and awareness of neuropsychology and its related disciplines, ultimately benefiting both practitioners and their patients.
Neuropsychology Data and Mental Health Statistics
Stay informed and engaged with the resources and tools provided in this guide, designed for anyone interested in the field of neuropsychology. If you're a seasoned researcher, a practicing practitioner, or a curious student, this guide offers valuable insights to help you better understand the latest research and data. Get started today and stay ahead of the curve in this fascinating field.