Considering a Master's degree in Health Psychology but unsure of its worth? This article highlights the advantages of pursuing this degree, including a comprehensive understanding of the intricate connection between physical and mental health, which can enable you to make a tangible impact on people's lives as a healthcare provider, researcher, or educator.
Moreover, a Master's in Health Psychology can provide practical skills and expertise, which can be acquired through internships, research projects, and hands-on activities. By building connections with other professionals in the field, you'll be exposed to a diverse range of career opportunities, which will enhance your chances of career advancement.
Don't miss out on the chance to advance your career and make a positive impact on people's lives.
Health Psychology Master's Programs
Looking to pursue a Master's degree in Health Psychology, but worried about which one to choose? Fear not, because there are many options available to you! Whether you're interested in pursuing a career in healthcare, research, or academia, a Master's degree in Health Psychology can provide you with the knowledge and skills you need to make a real difference in people's lives.
To help you get started on your search for the most affordable Health Psychology Master's programs, we've compiled a list of some of the best programs out there. From online programs to traditional brick-and-mortar schools, there's something here for everyone. So, what are you waiting for? Let's dive in and explore some of the most affordable Health Psychology Master's programs available today!

GCU strives to graduate students who are effective communicators and compassionate leaders dedicated to serving others. Through this program, you will acquire the necessary knowledge and skills to design and implement policies and programs that promote positive lifestyle changes and improve individual and societal health.
The curriculum is designed to provide students with a comprehensive understanding of the many factors that influence health, as well as the ability to change those health profiles. As a student in our MS in Health Psychology program, you will have the opportunity to complete the Professional Capstone, which involves presenting your original research ideas and exploring health psychology occupations to prepare for a career in the field. Whether you choose to pursue this program online or on-campus at GCU, you will leave with the knowledge and skills necessary to make a positive impact on the lives of others.
---

M.S. in Psychology program offers a specialized track in Health Psychology, allowing students to delve into the complex interplay between biological, psychological, and social factors that impact health outcomes. Through this program, you will gain a comprehensive understanding of psychological theories, principles, and research strategies that can be applied to prevent illness and promote healthy behaviors.
With a focus on improving services for patients and staff in medical centers, rehabilitation centers, pain management centers, and public health agencies, this specialization can prepare you for a career in a variety of healthcare settings.
To complete the program, you will need to earn 48 quarter credits. So, if you're looking to expand your knowledge and skills in Health Psychology, consider exploring our MS in Psychology program with a specialization in Health Psychology.
---

NUs Master of Science in Health Psychology program is designed to provide students with advanced knowledge and skills in health psychology, preparing them for careers in various industries, government, and nonprofit organizations that do not require clinical training. Additionally, the program provides foundational knowledge necessary for doctoral-level study in health psychology.
Upon completing the program, students can choose between a Capstone project or a non-clinical internship. During the internship, students complete approximately 100 hours of fieldwork, demonstrating a wide range of professional competencies and communication skills acquired throughout the program, including critical thinking, ethical sensitivity, diversity appreciation, and research skills.
Moreover, they offer flexibility in program completion, allowing up to five years to complete the 30-credit program, depending on the pace of course completion and the number of transfer credits accepted. Stating also their academic advisors are always available to help develop a program schedule that meets your needs.
---

The College of Arts, Sciences and Letters (CASL) at the University of Michigan-Dearborn offers a two-year Master of Science in Health Psychology program through its Behavioral Sciences Department. This program is specifically designed for research-oriented students who seek intensive training in research methods used in health and behavioral medicine.
The program consists of 39 credits, including eight required courses (24 credits) covering core areas of Health Psychology, such as program development, program evaluation methods, and epidemiology. All coursework is tailored to address healthcare industry topics and to help students design research that enhances healthcare delivery to the general population. In addition, students will complete a three-credit project or six-credit thesis under the guidance of program faculty. The remaining nine to twelve credits will be elective courses focused on one or more content areas.
---

The Health Psychology Specialization is a comprehensive program that prepares students for a career in health psychology or for further graduate study. Upon completion, students will have advanced knowledge of health-related behaviors, stress, disease risk factors, and methods to improve health and chronic illness, which can be applied to research and human service settings. Graduates of the program may work in prevention-related fields.
The program includes 39 credits and is designed to prepare students for doctoral programs or a career in health psychology. Students may include a maximum of six credits at the 400 level in their planned program of study with approval from their faculty advisor.
---

The program requires 36 credits, and students who have completed any of the required courses prior to enrollment can substitute other psychology courses numbered 700 and above, preferably in the area of health psychology. The 36 credits of coursework are distributed as follows, with course substitutions permissible with the approval of the program director. This program is suitable for students planning to pursue applied research careers in health settings or seeking doctoral training in psychology or related fields.
Current research topics in the program include health disparities, gender and health, aging, health education, patient advocacy and self-care behaviors, stress and coping mechanisms, risk perception, complementary interventions, and pediatric conditions and pain. Faculty members have strong connections to the Milwaukee community, and research is conducted in both laboratory and clinical settings.
---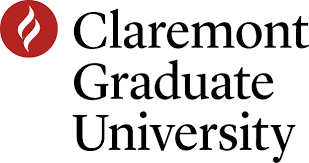 All students in the Division of Behavioral & Organizational Sciences who request financial aid receive some amount, and the division regularly hires students for paid teaching assistantships. So, if you're interested in exploring Positive Health Psychology, this unique master's program is the perfect opportunity for you.
---
Health Psychology Associations, Journals, and Resources
Joining associations can help you network with like-minded professionals, while subscribing to journals can give you access to the latest research and findings in the field. There are a variety of associations, journals, and resources available to help you stay informed and engaged with the latest developments in health psychology.
So, let's explore some of the best health psychology associations, journals, and resources to help you expand your knowledge and stay up-to-date in the field.
Journal of Health Psychology:The Journal of Health Psychology is a peer-reviewed publication with an international focus. The journal seeks to promote and shape research in the field of health psychology from all corners of the globe.
By publishing cutting-edge research in health psychology, the journal aims to contribute to the advancement of the field, while also providing a valuable resource for health practitioners, researchers, and policymakers. With its focus on the social, cultural, and political dimensions of health, the Journal of Health Psychology provides a unique and interdisciplinary perspective on the study of health and wellbeing.
Connecticut Psychologist Licensure: Connecticut is one of the many states in the United States that requires psychologists to obtain a license in order to practice. The Connecticut Psychologist Licensure Board is responsible for regulating the practice of psychology within the state, and for ensuring that all licensed psychologists meet certain educational, experiential, and ethical standards.
To become a licensed psychologist in Connecticut, individuals must meet certain requirements. These typically include earning a doctoral degree in psychology from an accredited institution, completing a certain number of supervised clinical hours, and passing a comprehensive exam.
National Register of Health Service Psychologists: As the largest organization of its kind, it is dedicated to improving healthcare by identifying psychologists who meet specific education and training standards, and by verifying these professionals to consumers, healthcare organizations, and regulatory bodies.
The National Register currently has over 10,000 Health Service Psychologists, and also has approximately 5,000 psychology doctoral student and postdoctoral trainee members of its Associate Program. By providing credentialing services to such a large number of professionals, the National Register helps to ensure that individuals who seek psychological services have access to qualified and competent practitioners.
Society for Occupational Health Psychology: With its focus on research, education, and advocacy, the SOHP is making a significant contribution to the field of occupational health psychology. Through its various initiatives and activities, the organization is helping to promote the health and well-being of workers across a wide range of industries and sectors.
One of the primary goals of the SOHP is to enhance education and training related to occupational health psychology, both at the graduate and undergraduate levels. By providing resources, support, and guidance, the organization aims to prepare the next generation of professionals to meet the evolving needs of the workforce.
Health Psychology section of APA Division 17: Their commitment to research with medical, rehabilitation, or related populations, direct service to individuals of all ages, teaching and training of graduate students, education of other healthcare professionals, and involvement with health policy is aimed at improving the understanding and delivery of health services to individuals and communities.
Using evidence-based approaches, the Health Psychology section is focused on advancing the field through research, education, and practice. By working collaboratively with other professionals in the field, the section is dedicated to promoting the health and well-being of individuals across the lifespan, while also addressing important issues related to health policy and healthcare delivery.
Academy of Psychological Clinical Science: Through its various initiatives and activities, the APCS is dedicated to advancing the field of clinical psychology and enhancing the quality of care provided to individuals and communities. By fostering collaboration and sharing of best practices, the Academy is helping to prepare the next generation of professionals to meet the evolving needs of the field. With a dedication to advancing the field of clinical psychology and enhancing the quality of care provided to individuals and communities, the APCS is actively engaged in a range of initiatives and activities.
The Academy fosters collaboration and sharing of best practices among its membership, and is committed to preparing the next generation of professionals to meet the evolving needs of the field. Through its efforts, the APCS is helping to drive innovation and improve the quality of care in clinical and health psychology.
Council of Professional Psychology Specialities: The Council of Professional Psychology Specialties (CoS) is a non-profit organization committed to representing and supporting the development and functioning of recognized specialties in professional psychology.
These specialties include cognitive psychology, child psychology, health psychology, clinical psychology, forensic psychology, geropsychology, school psychology, and others. The CoS seeks to promote collaboration and exchange of knowledge among professionals within these specialties, as well as to provide resources and support for their continued development.
APA Rehabilitation Psychology: Rehabilitation Psychology, also known as Div. 22 of the APA, is a specialty area within psychology that is dedicated to the study and application of psychological knowledge and skills in support of individuals with disabilities and chronic health conditions.
The goal of Rehabilitation Psychology is to maximize health and welfare, independence and choice, functional abilities, and social role participation of individuals with disabilities and chronic health conditions, across the lifespan. Through research, education, and practice, Rehabilitation Psychology seeks to enhance the quality of life of individuals with disabilities, and to promote their full participation in society.
Health Psychology Data and Mental Health Statistics
Numbers don't lie, and when it comes to health psychology and mental health, data and statistics can provide valuable insights into the state of our collective well-being. Understanding mental health statistics can help us identify patterns, track progress, and develop effective interventions to improve the health and well-being of individuals and communities.
From depression and anxiety to substance abuse and eating disorders, mental health statistics can provide a glimpse into the prevalence and impact of various mental health conditions. Additionally, data on health behaviors such as smoking and physical activity can give us insight into the lifestyle factors that affect mental and physical health.