Developmental psychology is a field of study that examines how humans physically, cognitively, and socio emotionally develop throughout their lives. Developmental psychologists seek to understand the "how" and "why" behind human thoughts, emotions, and behaviors at different stages of life. While early research in developmental psychology focused on infancy through adolescence, modern study now encompasses the entire lifespan.
Choosing the right graduate program is a critical decision, and it's essential to consider factors such as affordability when making this choice. If you're interested in pursuing a degree in developmental psychology, you'll be happy to know that we've made a series of subsections to help you find the most affordable colleges offering these programs. In addition, there is a resource section available for reference to provide further information about developmental psychology.
Developmental Psychology Master's Programs
Developmental psychology master's programs typically offer courses that cover topics such as human development theory, research methodology, and social, cognitive, and emotional development. Students may also have the opportunity to engage in research projects, internships, or other experiential learning opportunities.
While affordability is an important consideration, it is also important to research the quality and reputation of the program before making a final decision. Graduates of accredited developmental psychology master's programs can pursue a variety of careers in fields such as education, social work, research, and counseling. Some of the most affordable and reputable developmental psychology master's programs include:

The graduate sequence in Developmental Psychology takes a holistic approach to understanding how biological, cognitive, emotional, and social aspects of human functioning interact and change over time. With a focus on ecological and interdisciplinary perspectives, the curriculum provides an in-depth exploration of developmental theories, methodologies, and their real-world applications. Students can choose from two paths: a pre-doctoral focus, designed for those interested in pursuing advanced graduate studies and academic careers, or an applied focus, intended for those pursuing human service careers in community settings.
This on-campus master's program typically takes two years of full-time enrollment to complete. Admission is highly competitive and offered exclusively for the fall semester. Meeting the minimum requirements does not guarantee admission, and offers are typically sent in February. Applicants have until April 15 to accept or decline admission offers, and some offers may be delayed until the department receives confirmation from declined applicants.
---

UNO's Developmental Psychology program provides students with a broad-based education, focusing on the development of social, emotional, cognitive, and linguistic abilities. The program offers both M.A. (thesis and non-thesis) and Ph.D. degrees and emphasizes theoretical and methodological/statistical training in the study of human development, with direct experience in basic and applied developmental psychology within a mentoring relationship.
The Developmental Psychology program offers two M.A. plans of study. Plan A is recommended for students who plan to pursue a Ph.D. or complete an independent research project, requiring the completion of at least 31 credit hours, including a thesis project under faculty mentor supervision. Plan B is recommended for students who plan to seek employment in an applied setting and not pursue a Ph.D. This plan requires completion of at least 37 credit hours, including nine hours of elective courses and two applied practica totaling six credit hours. Admission is competitive, and the program only admits for the fall semester. Admission offers are sent in February, with applicants having until April 15 to accept or decline the offer.
---

Before applying, students must have a background in intermediate statistics, psychological research methods, and lifespan development. The program runs on a semester system, and new graduate students are typically admitted at the beginning of the fall semester. The course offerings are designed for students who have completed all prerequisites prior to entering the program at the beginning of the academic year.
The program can be completed in 2 years (30 units) of full-time study, with a four-semester schedule provided as a guideline for students. However, students are encouraged to work with faculty advisors to develop an individualized program schedule. All students are required to complete three units of field experience (Psychology 839), which must be approved by the Coordinator of the Developmental program prior to registration. Field experiences involve four hours of work per unit per week for the semester (60 hours per unit) and must be completed under qualified supervision.
While students can satisfy the three-unit requirement in a single placement during one semester, they may choose to work in two or three different settings for one or two units in any one semester. Students will submit a final paper summarizing and evaluating their experiences to the Coordinator of the Developmental program, due in the final week of classes.
---

The MS in Developmental Psychology program at Bay Path University is fully online and designed to accommodate students who need flexibility in their schedules. Students can choose to enroll full-time or part-time while balancing work, family, and other obligations. The program consists of 12 courses, totaling 36 credits, and includes 160 hours of community-based field work. Classes begin in February, June, and October, providing multiple options for students to start their studies. Throughout the program, students will learn how to listen with empathy, develop emotional intelligence, build connections, and be present in the moment.
Experience a highly dynamic and interactive classroom environment by collaborating with a network of like-minded professionals and supportive faculty in a small and intimate setting. For information regarding the cost of tuition, please refer to the per credit cost found on their website.
---

This Human Development program prepares students for careers in academic life, as well as in research programs of governmental agencies and a variety of programs in community agencies and private enterprise. However, it does not train students to become clinical psychologists, school psychologists, or family life counselors. In consultation with their Special Committee, students develop an individual program of study and research. The committee is chaired by a member of the Field of Human Development, but may also include faculty members from other fields. Students may need to complete two semesters of graduate-level training in statistics.
All students are expected to have a basic background in behavioral sciences and to acquire broad knowledge of human development in the context of family and society. The M.A. degree program requires a research thesis. The program offers fully equipped laboratories for observational and experimental studies of basic processes in development, which are directed by faculty members. Students can also participate in research or demonstration projects in the Family Life Development Center and the Bronfenbrenner Life Course Center.
---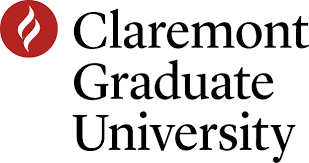 Claremont Graduate University's Positive Development Program emphasizes the growth of individuals throughout their lives. You will study the processes and trajectories that contribute to positive outcomes at both individual and sociocultural levels, while also learning about evaluation and applied research methods. Expert faculty-scholars from both fields will guide you in continuing the work of the late Professor Csikszentmihalyi. Through research and practice, you will apply social science concepts and methods to important social issues and prepare for a successful career in a variety of organizations and institutions.
The program prioritizes applied research and evaluation to ensure that its work has direct implications for decision-making by individuals, families, schools, practitioners, and policymakers. Moreover, this program is STEM designated, which allows international students holding F-1 visas to apply for OPT work authorizations for up to 36 months of paid work experience in the U.S. after graduation (an initial 1-year period and a 24-month OPT STEM extension).
---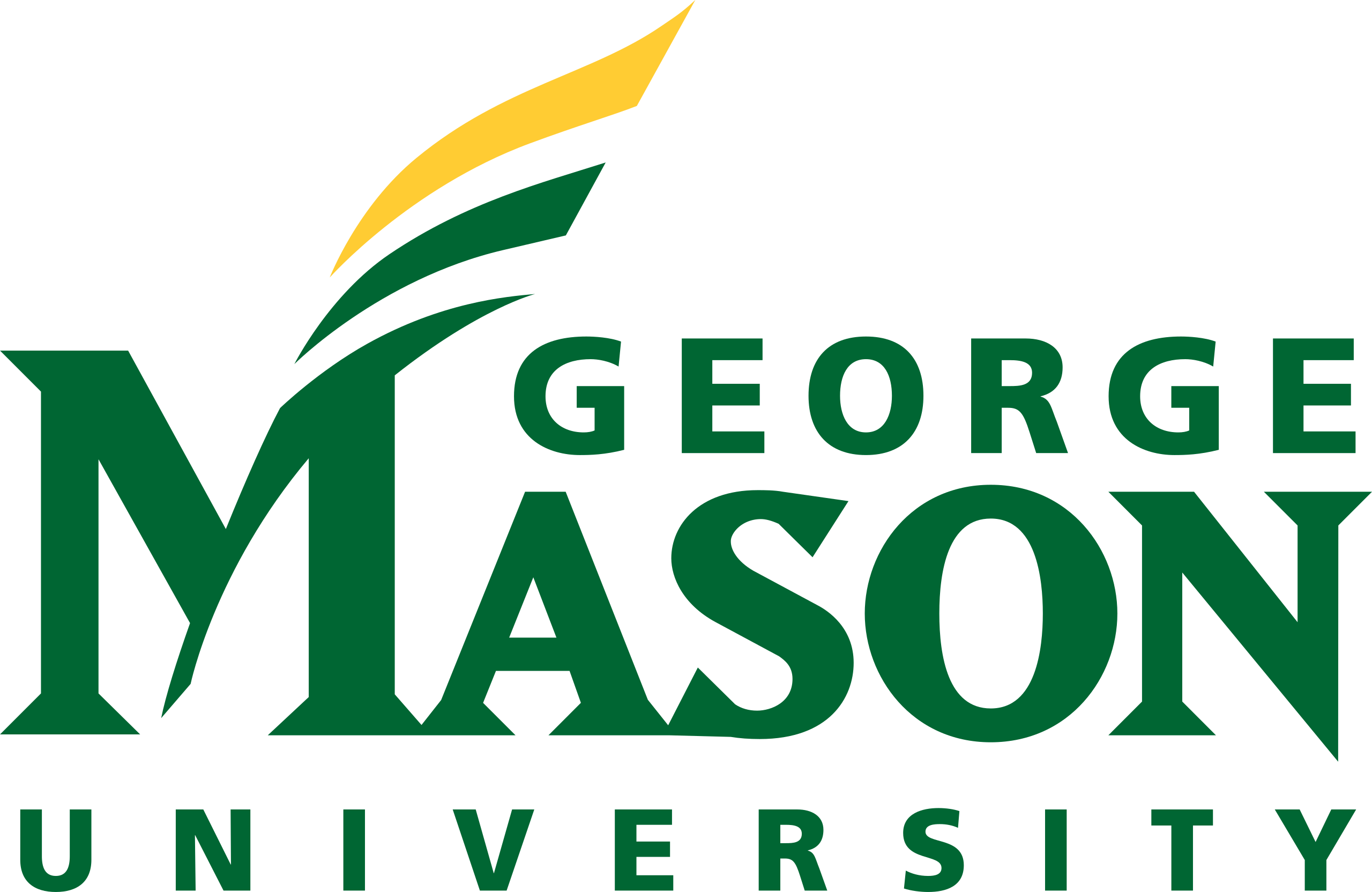 The applied developmental psychology concentration in this program has a focus on child development. It provides students with a basic understanding of normal development, skills for assessing developmental levels, and techniques for creating and evaluating programs that promote optimal development. Graduates are well-equipped for employment in agencies that work with educational and health programs for children, as well as enrichment programs for infants, preschoolers, and education programs for parents.
To fulfill the 30 credit requirement for the master's degree, students must take additional courses approved by the graduate advisor within or outside the department. The thesis component consists of a combination of a thesis proposal and a master's thesis. The University Catalog requires at least 3 credit hours to be completed, with the first 3 credits taken in the first semester of registration. Typically, students will take 1 credit of thesis proposal and 3 credits of master's thesis to meet this requirement.
---

The MS in Applied Developmental Psychology (ADP) is a comprehensive program designed to equip students with the necessary skills to address the needs of children, youth, and families in various settings, such as schools, hospitals, and community-based organizations. This program spans over four semesters and can be pursued full-time or part-time. Students are required to complete 36 credit hours and enroll in the fall term. ADP MS courses are mostly offered in the evening, except for a few electives and online courses.
Through research and professional practice, students gain expertise in applying evidence-based practices and developmental knowledge to tackle real-world problems. Applied developmentalists are experts in interdisciplinary collaboration and use their knowledge to create innovative interventions and programs to promote the success of all children and youth, especially those at developmental risk or with learning difficulties, emphasizing principles of positive psychology.
---

The Master of Arts program in developmental psychology at Teachers College, Columbia University, typically requires the completion of 32 credits. Students will gain knowledge in basic theoretical and research orientations, as well as cognitive, language, personality, and social functioning and development. This includes the study of deviant and normal psychological functioning within a developmental framework.
There are opportunities for students to register for independent study and undertake theoretical or empirical research projects or fieldwork. For those interested in clinical or counseling psychology, introductory course offerings are available and may be applicable if the student is later admitted to one of the more advanced master's or doctoral programs in these areas.
To accommodate the diverse aims of individual students, the program offers a considerable degree of flexibility in the course of study leading to the M.A. degree. There are minimal specific course requirements, allowing students to choose from the many offerings provided by Teachers College and the Columbia University Graduate Faculties. In consultation with an advisor, students may create an individually tailored program of study.
---
Developmental Psychology Associations, Journals, and Resources
Staying informed about the latest research and developments in the field of developmental psychology is crucial for students and professionals alike. That's why having access to reputable associations, journals, and resources is essential. With developmental psychology being a widely recognized area of study, there are many national and international associations dedicated to advancing research and practice in this field.
American Academy of Child and Adolescent Psychiatry: Since its establishment in 1953, AACAP has been at the forefront of promoting healthy development and advocating for the mental health needs of children and adolescents.
AACAP's mission is to advance the research, education, and advocacy efforts for child and adolescent psychiatry. They strive to provide the highest quality of care for young individuals with mental health disorders and offer support to families and caregivers. Their focus is on early detection and intervention, and they provide educational resources for parents and caregivers on warning signs and symptoms of mental health issues.
Elsevier Journals in Psychology: Elsevier is a leading publisher of academic journals in various fields, including psychology. They publish journals that cover a range of topics within the field of psychology, including Applied Psychology, Clinical Psychology, Developmental Psychology, Educational Psychology, Social Psychology, Cognitive Science, and Cognitive Neuroscience. By publishing in these journals, authors can disseminate their research to a global audience, and readers can stay up-to-date with the latest developments in their areas of interest.
Massachusetts Child Psychiatry Access Program: MCPAP is a program that provides regional children's behavioral health consultation teams to assist primary care providers and their practices in promoting and managing the behavioral health of their pediatric patients.
The teams consist of licensed child and adolescent psychiatrists, behavioral health clinicians, resource and referral specialists, and program coordinators. Its goal is to make behavioral health a fundamental component of overall health and wellness for pediatric patients.
Massachusetts Child Psychiatry Access Program for Moms: MCPAP for Moms stands out from other mental health programs for its collaborative approach. The program recognizes that mental health challenges can be complicated and require a team-based approach to provide the best care possible. By bringing together mental health providers and primary care providers, MCPAP for Moms is able to offer women experiencing mental health challenges during and after pregnancy a comprehensive network of support.
This approach not only benefits the mothers but also the healthcare providers treating them. The program provides easy access to specialized mental health support, allowing primary care providers to offer the best possible care to their patients. With this collaborative approach, MCPAP for Moms is making a real difference in improving outcomes for mothers and their children across Massachusetts.
APA Developmental Psychology: The APA Developmental Psychology Div. 7 serves as a professional home for developmental psychologists, providing a platform to support and advance research in human development. With a focus on both applied and public policy settings, Div. 7 is committed to enhancing our understanding of the intricacies of human development across the lifespan.
Through its programs and resources, Div. 7 promotes research and supports the academic and professional growth of its members, including students, early career psychologists, and seasoned professionals. The division strives to enhance undergraduate and graduate education in developmental psychology, inspiring and encouraging the next generation of researchers and professionals to explore and contribute to the field.
Society of Clinical Child and Adolescent Psychology: In today's diverse society, it's essential that we recognize and address the unique challenges faced by children, youth, and families. SCCAP's focus on clinical child psychology and adolescent psychology allows for a comprehensive approach to understanding and addressing these challenges. By promoting scientific inquiry, SCCAP is helping to foster new research that can improve our understanding of how best to support these populations, while also informing clinical practice and public policy.
SCCAP is also committed to providing training and professional development opportunities for those working in the field of clinical child psychology and adolescent psychology. With a focus on continued learning, SCCAP is helping to ensure that practitioners are equipped with the latest knowledge and techniques to provide the best care possible to their patients.
Society for Child and Family Policy and Practice: The Society for Child and Family Policy and Practice Div. 37 of the APA is an organization that is committed to the well-being of children, youth, and families. Through the application of psychological knowledge to advocacy, social justice, service delivery, and public policies, the society aims to improve the lives of these populations.
Recognizing that diversity and inclusivity are crucial to achieving this goal, the society promotes a multidisciplinary and culturally informed perspective in its work. Through evidence-based policies and practices, the society advocates for the needs of these populations in public policy and service delivery.
Association for Child Psychoanalysis: Back in the swinging 60s, the Association for Child Psychoanalysis (ACP) was born with a noble aim in mind: to advance the understanding and treatment of children, adolescents, and their families. But the organization didn't stop there. In addition to providing a platform for the exchange of ideas and clinical experiences, the ACP strives to create a space for the exchange of thoughts in the field of child psychoanalysis.
With members from all around the globe, the ACP offers a unique forum for the exchange of ideas and perspectives. Through promoting research and advancing the clinical practice of child and adolescent analysis, the organization is constantly striving to improve the mental health and well-being of younger populations.
American Board of Clinical Child Psychology: The American Academy of Pediatric Neuropsychology (AAPdN) is all about advocating for, educating, and encouraging collaboration between individuals and professional specialties who share a passion for providing the best possible care to children and adolescents. To help pediatric neuropsychologists develop their skills and expertise, the Academy of Board Certified Pediatric Neuropsychologists (ABPdN) provides specialized training.
At the heart of the AAPdN and ABPdN's mission is a commitment to building a community of highly skilled and knowledgeable pediatric neuropsychologists who are constantly learning and advocating for the neuropsychological health of kids and teens. By promoting the highest standards of practice and fostering an environment where professionals can collaborate, share knowledge, and enhance the care they provide, we can make a real difference in the lives of children and adolescents.
Council of Professional Psychology Specialities: The Council of Professional Psychology Specialties (CoS) is a non-profit organization dedicated to representing and supporting the development and functioning of recognized specialties in professional psychology. These specialties include but are not limited to cognitive psychology, child psychology, health psychology, clinical psychology, forensic psychology, geropsychology, and school psychology.
Through its efforts, the CoS seeks to promote the highest standards of practice and education in these specialized areas of psychology. The organization provides a platform for professionals to collaborate, share knowledge, and enhance the care provided to those in need.
Council of Professional Psychology Specialities: COPPS is an organization that brings together psychologists with specialized training and expertise in areas such as clinical psychology, counseling psychology, school psychology, and more. Their mission is to promote excellence in psychology practice, education, and research by advocating for the unique needs of specialty areas within the field.
As a member of COPPS, you'll have the opportunity to connect with other like-minded professionals, access resources and tools to enhance your skills and knowledge, and be a part of a community that is dedicated to advancing the field of psychology.
New Orleans-Birmingham Psychoanalytic Center: At NOBPC, members receive the support and resources they need to advance their professional development. The organization encourages and fosters innovation in psychoanalytic thinking and its relevance to the world. NOBPC is a part of a global community supporting psychoanalytic ideas, education, and treatment, and is dedicated to strengthening and supporting the development of the psychoanalytic interest and identity of all its members.
NOBPC is passionate about creating an inclusive and diverse environment that allows people from all backgrounds to collaborate, learn, and grow together. The organization recognizes that prioritizing inclusivity and diversity is essential in promoting a supportive community of creativity, curiosity, respect, and compassion.
Southern California Society for Child and Adolescent Psychiatry: The Southern California Society for Child and Adolescent Psychiatry (SCSCAP) is dedicated to supporting child psychiatry, as well as the children and families of Southern California. In pursuit of this mission, SCSCAP conducts monthly business meetings, organizes local advocacy efforts, and sponsors educational events for its members.
Moreover, SCSCAP is an active participant in the governance bodies of the American Academy of Child and Adolescent Psychiatry (AACAP) and the California Academy of Child and Adolescent Psychiatry (CAL-ACAP), providing a voice for the region's child and adolescent psychiatrists.
Developmental Psychology Data and Mental Health Statistics
One important aspect of developmental psychology is its connection to mental health. Mental health issues can arise at any stage of life, and developmental psychologists play a vital role in understanding and addressing these issues.
In this context, the use of statistics is an essential tool for developmental psychologists. By analyzing and interpreting data related to mental health and well-being, they can gain a better understanding of the factors that contribute to mental health issues and develop effective interventions to address them. From prevalence rates to treatment outcomes, statistical analysis is a critical component of developmental psychology research.