If you're passionate about forensic psychology and want to take your career to the next level, consider pursuing a master's degree in this field. A master's degree in forensic psychology can provide you with the advanced knowledge and skills needed to succeed in this complex and rewarding field.
With a master's degree in forensic psychology, you can pursue a wide range of career opportunities, such as working in law enforcement agencies, correctional institutions, or mental health facilities. You may also choose to continue your education and pursue a doctoral degree in forensic psychology.
With a passion for forensic psychology, dedication to your education, and the right resources and support, you can unlock a world of exciting opportunities in this fascinating field. So don't wait – start exploring your options today and pave the way for a bright and fulfilling future in forensic psychology.
Forensic Psychology Master's Programs
In these forensic psychology master's programs, you won't just be hitting the books – you'll be getting hands-on rience conducting cutting-edge research in various sub-disciplines of psychology. The curriculum is designed to provide a well-rounded education, including courses in research design, statistical analysis, and forensic methods.
But it's not just about what you learn in the classroom. These programs also provide ample opportunities for networking with peers and faculty members and gaining real-world rience in the field. And when you graduate, you'll be equipped with the knowledge and skills to pursue exciting careers in academia, research institutions, or various industries.

A concentration in forensic mental health within mental health counseling provides students with specialized training in theory, assessment, and treatment, preparing them for jobs that address the mental health needs of offender populations. Moreover, it serves as a first step towards fulfillment of a Massachusetts mental health counselor license (LMHC).
Their curriculum is designed to provide students with applied rience in forensic and/or criminal justice settings, offering specialized training to meet masters-level knowledge and rience requirements for subsequent licensure in mental health counseling. Students interested in research or in continuing their graduate education will also have the opportunity to complete a thesis or independent study project.
To accommodate students who work or have other demands placed upon their time, courses are offered during the evenings and/or late afternoon. However, Pre-practicum, Practicum, and Internship riences may have restrictions on scheduling. So, upon acceptance into the program, students are assigned an advisor to assist in planning a program that fits their individual needs. Continual evaluation during the course of study ensures students are apprised of their progress, with a favorable evaluation necessary for continuation in the program.
---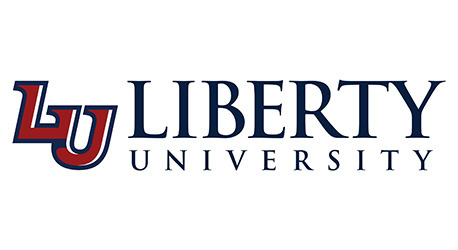 Liberty University's Master of Science (MS) in Criminal Justice with a concentration in Forensic Psychology is a 36-credit hour program that can be completed in 1.5 years on average. The program is entirely online, with 8-week courses offered, allowing for maximum flexibility and convenience for students.
As an accredited institution by the Southern Association of Colleges and Schools Commission on Colleges (SACSCOC), Liberty University's M.S. in Criminal Justice with a concentration in Forensic Psychology provides students with the tools and knowledge they need to lead with integrity in the criminal justice system. Students will learn about the laws and legal practices of the criminal justice system while applying their knowledge of social-cognitive psychology.
Graduates of the program will be well-equipped to stand out from their peers in both the criminal justice system and the field of criminal psychology. With an online format, students can complete all of their coursework from one of the top forensic psychology schools while remaining active in their job, family, and community.
---

The Master of Science in Psychology with an Emphasis in Forensic Psychology at Grand Canyon University is a 36-credit graduate degree program designed to provide students with a comprehensive understanding of human psychology, criminal behavior, and societal responses to criminal behavior.
Offered fully online through the College of Humanities and Social Sciences, students will gain a framework of statistical analysis and research skills that can be applied to relevant topics in criminal behavior. The curriculum covers current legal system programs, policies, and ethical practices, while also encouraging students to proactively improve criminal justice processes and human rehabilitation.
Graduates of this program will be well-prepared to fulfill the critical role of forensic psychologists in making communities safer and reducing crime rates. With a total degree requirement of 36 credits, the Master of Science in Psychology with an Emphasis in Forensic Psychology at Grand Canyon University is an excellent choice for those seeking to advance their careers in this important field.
---

The Master of Science in Forensic Psychology program is designed for students who possess a bachelor's degree and have a strong interest in psychology, criminal behavior, and the criminal justice system. While the master's degree program at American International College primarily prepares students for future graduate study, graduates often find employment in a variety of public and private agencies, such as prisons, juvenile facilities, social service agencies, and mental health agencies. Additionally, some students pursue careers as forensic researchers or in positions with federal and state agencies. The program requires the completion of 36 credits.
It's important to note that the Forensic Psychology program is not a licensure program. However, coursework may transfer to the Educational Psychology doctoral program at American International College. Graduates interested in licensure as a mental health counselor in Massachusetts and similar states may apply for the 66-credit Doctoral program in Mental Health Counseling.
---

If you're fascinated by the connection between human behavior and criminality, the MS in Forensic Psychology program at Walden University could be the right choice for you. You'll have the opportunity to learn from world-renowned rts in the field and explore the psychological principles and theories that underpin it.
Through this program, you'll develop the skills to identify behavioral patterns and psychosocial factors that help law enforcement and criminal justice systems operate effectively. By pursuing an online master's in forensic psychology, you'll be prepared to pursue various nonclinical roles, including those in criminal investigative analysis, terrorism, and victim advocacy.
---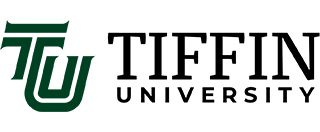 The Master of Science in Forensic Psychology program at Tiffin University is a 42-credit, 18-month program that examines the relationship between psychology and the criminal justice system. As a research-based program, it prepares students for careers in the criminal justice system and mental health service agencies.
The focus of the program is on research, offering students chances to conduct their own original empirical research and to present their findings at various events. These include Tiffin University research conferences, the Ohio Council of Criminal Justice Education research conference, and other conferences at the regional, national, and international levels, such as the Midwest Criminal Justice Association and American Society of Criminology.
Through Tiffin University's M.S. Forensic Psychology program, students will study a wide range of courses, including psychology and the law, victimology, legal and ethical issues in forensic psychology, psychopathology and criminal behavior, substance abuse, forensic counseling, research design, and analysis in forensic psychology.
---

Students in the Master of Arts in Forensic Psychology program at CBU receive advanced and comprehensive training in various aspects of forensic psychology, including human development, psychopathology, psychology and law, criminal profiling, and the biological nature of crime. Graduates are equipped with interdisciplinary knowledge that allows them to influence laws and policies in a manner that reflects a deeper understanding of human behavior.
Moreover, the program provides training in research methodology to ensure students have the skills necessary to conduct empirical research in the field. In the second year of study, students gain hands-on rience through fieldwork and on-site supervision in a forensic setting. This includes internships with the FBI or U.S. Marshals, as well as opportunities to work in victim advocacy, trial advocacy, trial consultant firms, conflict resolution and mediation, rape crisis centers, probation, or parole.
---

To earn a master of science in forensic psychology, students must complete a total of 36 credits. However, some students may need to take an additional three credits, usually in CJ 610 – Administration of Justice, if their graduate advisor deems their criminal justice background inadequate. All degree candidates are required to complete the core curriculum, and can select electives from a list of approved courses after consulting with an advisor.
Applicants are required to take the GRE General Test and submit their scores to Graduate Admissions. Transfer of credit from other institutions is allowed following the Graduate School policy on transfer credit outlined in the catalog.
Students may choose to complete a thesis project for partial fulfillment of the degree requirements, requiring registration for a minimum of six thesis credits (CJ 697 and CJ 698). Alternatively, students who opt out of thesis work must pass a comprehensive final examination based on their program of study.
---

Students pursuing a master's degree in forensic psychology are equipped for careers in intelligence analysis and criminal investigation at the local, state, and federal levels of law enforcement. The program prioritizes scientific research and its applications to forensics issues. It is a nonclinical program that trains students in quantitative methods of scientific inquiry.
The forensic psychology program requires all students to complete a master's thesis, which has the potential for publication in a psychological journal. The student's advisory committee, along with one faculty member from outside the department, will constitute the reading committee for the master's thesis. Upon the student's request, the graduate dean will appoint the member from outside the department and confirm the total committee.
---

The M.S. in Forensic Psychology option is ideal for students interested in pursuing careers or further studies that involve the intersection of psychology and the criminal justice system. The program offers a unique opportunity for students to receive close mentoring from a faculty member who will help them achieve their individual career goals.
All students start the program in the fall semester and take several core courses together. The M.S. degree requires 33-34 units of coursework and includes a 9-month practicum where students receive hands-on training and on-site supervision in a forensic setting that aligns with their personal interests and career aspirations.During the practicum, students will receive hands-on training and on-site supervision in a forensic setting that is related to their career goals and interests, such as a rape crisis center, Department of Children and Family Services counseling center, the Dependency Courts, the Sheriff's Department, prisons, or probation.
---

The Master of Science (MS) in Forensic Psychology program is focused on providing students with an in-depth understanding of human behavior in legal settings. The curriculum covers topics such as the application of psychology principles in correctional facilities, offender treatment strategies, antecedents of aggression, and characteristics of victimization and offenders. This non-clinical program does not lead to licensure or certification, but it does prepare students for a range of employment opportunities in child welfare and advocacy organizations, correctional facilities, community-based clinics and organizations, and mental health institutions.
Students in the program have the option to choose between a non-clinical internship course/project or a research-driven capstone course/project. This allows them to explore practical applications in an internship setting or engage in a research project. NCU provides students with up to five years to complete the program, which requires 36 credit hours or less. As many NCU students are working adults with other commitments, academic advisors work with each student to develop a program schedule that suits their individual needs.
---

Marymount University offers a unique master's program in Forensic & Legal Psychology, the first of its kind in the metro D.C. area, that prepares students for fulfilling and challenging careers in the legal system and intelligence community. The program equips graduates with the essential knowledge and skills needed in law enforcement, criminal investigation and defense, public policy, miscarriage of justice issues, and national security.
At Marymount, the interdisciplinary master's degree in Forensic & Legal Psychology blends criminal justice, law, public policy, and multiple subfields of psychology. It delves into questions of value, such as how to achieve fairness and justice in the American adversarial legal system, and empirical issues, such as the roots of criminal behavior and terrorism, problems with eyewitness testimony, threat assessment of public figures, evaluation and treatment of offenders, and the efficacy of trial consultation.
---

Completing a graduate degree in Forensic Psychology provides students with various career opportunities. Besides law enforcement positions such as crime analysts, probation officers, and police consultants, graduates of the program at Holy Names University have pursued diverse careers in correctional facilities, community-based advocacy contexts, and court-accountable programs. At HNU, students receive individualized attention in small class sizes and have access to a network of Bay Area-based internship and employment sites.
As a student-centered institution with a commitment to social justice, our graduates make a positive impact in the Oakland community and beyond. In addition to the field placement rience, our program offers a flexible course schedule with courses offered in late afternoons, evenings, weekends, and/or a hybrid format. To further enrich our students' education, we host regular campus workshops and lectures with local partners and professionals. However, it's important to note that this degree is not license eligible.
---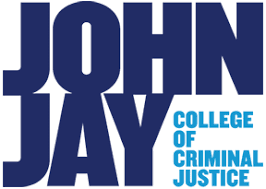 The Master of Arts in Forensic Psychology program provides students with a strong foundation in forensic psychology that can be applied to criminal and civil justice systems, as well as prepare students for doctoral study in psychology. Forensic Psychology applies psychological insights, concepts, and skills to the understanding and functioning of the criminal justice system, covering areas such as police psychology, eyewitness identification, corrections, victim services, addiction services, and family services.
After graduation, students can pursue further study or work in various agencies and institutions, such as prisons, juvenile facilities, social service agencies, police departments, probation and parole, family court, addiction services, hospitals, and community mental health centers. Some students become forensic researchers, studying and evaluating at-risk populations. Graduates have also been accepted into federal law enforcement agencies. Note that the program does not lead to licensure, as licensure requirements vary by state at the master's level.
---

The field of forensic psychology is ideal for those who want to pursue a doctoral degree in psychology or law, obtain a master's-level forensic job in settings such as correctional institutions, juvenile and adult court clinics, forensic psychiatric facilities or law enforcement research departments, or work in various law enforcement positions like police, corrections, federal law enforcement or governmental agencies. In this program, you will learn about the psychology of criminal behavior, advanced abnormal psychology, personality and behavioral assessment, and other related topics.
In addition to the standard admission requirements of the university, students are required to have a baccalaureate degree from an accredited college or university and a minimum cumulative GPA of 3.0, though lower GPAs may be considered based on the overall strength of the application. Official transcripts from all institutions attended are also required.
---

The M.A. in forensic psychology is a part-time online program that prepares you to apply psychological principles and skills in civil and criminal justice systems. It takes approximately two years to complete and consists of 30 credit hours. The curriculum focuses on the intersection of law and psychology, giving you the skills and knowledge to work in forensic psychology.
You'll learn to conduct focus groups, assist lawyers with trial preparation and jury selection, select appropriate assessment tools, provide research-based program evaluations, and assist courts and state agencies in addressing forensic issues. This online program is tailored to working professionals who have careers in law enforcement, military, social service agencies, hospitals, and other related fields.
---

The Forensic Psychology M.A. program at Fairleigh Dickinson University (FDU) is designed to give students extensive exposure to the field of forensic psychology while providing a streamlined curriculum that enables them to graduate in 1.5 years. This degree program has two main objectives: to provide a terminal degree for students interested in pursuing master's-level forensic jobs (such as juvenile/adult courts, correctional settings, law enforcement, research departments, or forensic psychiatric settings) and to serve as a springboard for students interested in advanced graduate training in forensic psychology.
Students will complete coursework that covers various areas of clinical and forensic psychology, gaining invaluable clinical rience through the completion of a 300-hour externship placement. Students have the option to participate in forensic research as well. The program offers small class sizes of around 10-15 students, allowing for a dynamic and interactive learning rience. This is a cohort program, meaning all students enter the program in the Fall semester and follow a sequential course schedule. The program consists of 36 credits offered over 1.5 years, including one summer session.
---

Arizona State University offers a master's program in forensic psychology that can help students advance their careers in mental health and criminal justice. This program provides a solid foundation in research methods, legal psychology, and the treatment of mental disorders, while exploring how these issues are connected to the legal system. Graduates of this program will be equipped with the knowledge and skills necessary to pursue doctoral programs, which are typically required to become a forensic psychologist.
The program consists of 11 classes, with each class lasting for 7.5 weeks. In total, students must complete 33 credit hours to earn their master's degree. With its comprehensive curriculum and flexible scheduling, this program is an excellent option for students who want to pursue a career in forensic psychology.
---

The Master of Legal and Forensic Psychology (MLFP) program, offered through a collaboration between the Department of Psychological Science and the Department of Criminology, Law, and Society, is a unique program that focuses on the intersection of psychology and legal issues.
One of the major strengths of the MLFP program is its interdisciplinary approach. It integrates facets of psychology, forensics, and law to provide students with a well-rounded education. By immersing students in an interdisciplinary field, the program is devoted to advancing scholarship, testing theories, and engaging in public service relevant to individual-level participation and riences in legal contexts.
---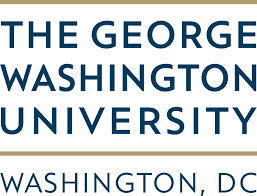 The Master of Arts in Forensic Psychology program aims to explore the relationship between psychological concepts and their application in the legal system. It encourages students to analyze mental health from social, cultural, and legal perspectives. Additionally, the program provides opportunities for students to apply their knowledge through coursework and externship training.
The program offers two informal paths of study, Applied Forensics and Applied Psychology, which can help guide students in their course selection. To earn the degree, students must complete 37 credits, including 25 required credits, 12 elective credits, and pass a comprehensive examination. These requirements are consistent with the general requirements set by the Columbian College of Arts and Sciences Graduate Programs.
---

Adler University's Master of Arts (M.A.) in Forensic Mental Health Leadership program is designed to develop socially responsible leaders who can create change in forensic mental health and public safety fields. Through this program, students will learn new skills and strategies to use research-driven data to address social issues, cultural shifts, public scrutiny, and increasing demand for accountability and transparency from stakeholders.
Graduates are well-prepared to work in various roles in forensic mental health systems and related public safety settings, such as law enforcement, correctional facilities, advocacy, and research. The program also offers an optional Certificate in Substance Abuse Counseling, which requires an additional 12 credits of coursework.
This program emphasizes contemporary leadership models and practices, assessment and intervention skills for individuals, organizations, and communities, research and program development, consulting skills, ethical practices, and a foundation in empirically-supported policies and principles.
---

The MAFP program at the University of Denver is designed to train mental health professionals who can work effectively in clinical settings within the criminal and civil legal system. This program focuses on tying together the application of psychological theory, knowledge, skills, and competencies to the justice systems. It provides master's level clinical psychology training with coursework and practicum riences that have a concentration on psychology and law.
Graduates of the program are prepared for various positions, such as working with adult, juvenile, and child populations in victim assistance or police consultation, correctional institutions, domestic violence and child abuse programs, litigation consulting, crisis intervention and response unit co-responder programs, and specialty courts.
To complete the program, students must attend fall, winter, and spring quarters for two academic years of full-time study. The University of Denver follows a quarter system.
---
Forensic Psychology Associations and Resources
Whether you're a seasoned professional or just starting your career in forensic psychology, staying connected to reputable associations and resources is essential for success. To stay informed and connected in this dynamic field, it's essential to access the right resources and associations. There are several national and international associations dedicated to advancing forensic psychology research and practice, such as:
American Board of Forensic Psychology:The American Board of Forensic Psychology (ABFP) is a professional organization that oversees the certification process in forensic psychology. It was founded with the purpose of promoting the growth and advancement of forensic psychology as a specialized field of study, research, and practice.
Individuals who obtain certification as a Forensic Psychology Specialist have demonstrated a clear understanding of the theoretical, ethical, and legal principles that underlie their work in this field. This certification process ensures that individuals who are certified by the ABFP are equipped with the knowledge and skills necessary to perform effectively in a variety of forensic psychology settings.
Georgia Psychological Association:The association's membership includes psychologists from various fields, such as clinical psychology, academic psychology, government, educational psychology, industrial/organizational psychology, forensic psychology, and many others.
As a state association, GPA provides a platform for psychologists in Georgia to come together and collaborate on various initiatives. The organization offers professional development opportunities, networking events, and access to valuable resources that can help psychologists advance their careers and enhance the quality of care they provide to their clients.
GPA is dedicated to promoting the field of psychology within the state of Georgia, and to advocating for policies and initiatives that support the well-being of individuals and communities.
American Academy of Forensic Psychology: The American Academy of Forensic Psychology (AAFP) is a non-profit organization that represents board-certified forensic psychologists. The organization's primary mission is to promote the growth and development of forensic psychology as a specialized field of study, research, and practice.
Through its various initiatives and activities, AAFP works to advance the field of forensic psychology, and to ensure that it remains at the forefront of cutting-edge research, theory, and practice. By providing a platform for board-certified forensic psychologists to come together, collaborate, and exchange ideas, the organization seeks to enhance the quality of care provided to individuals and communities.
Council of Professional Psychology Specialities: From cognitive psychology to child psychology, health psychology, clinical psychology, forensic psychology, geropsychology, school psychology, and more, CoS is dedicated to supporting and promoting the growth and development of diverse specialties within the field.
By fostering a culture of collaboration and innovation, CoS is contributing to the continued growth and development of professional psychology specialties. The organization is committed to upholding the highest standards of professionalism, integrity, and ethical practice, and to ensuring that each specialty within the field is recognized and respected for its unique contributions to the field of psychology.
International Association for Correctional and Forensic Psychology: Composed of behavioral scientists and practitioners, the IACFP is committed to advancing the field of correctional and forensic psychology by promoting research on the underlying causes of criminal behavior, as well as effective assessment and treatment approaches.
Ultimately, the IACFP's mission is to promote the development and implementation of evidence- and practitioner-informed policies and practices that support the delivery of high-quality mental health services to criminal offenders, while also advancing the field of correctional and forensic psychology as a whole.
Forensic Psychology Data and Mental Health Statistics
Uncover the captivating world of forensic psychology data and mental health statistics. Through the analysis of data and statistics, forensic psychologists strive to unravel the underlying factors that shape criminal behavior and mental health issues. Gain valuable insights into the prevalence of mental illness among incarcerated individuals, the effects of trauma on victims and perpetrators, and the efficacy of different treatment and rehabilitation programs.
To begin exploring this fascinating field, you can use the following data ad statistics: