Delaware presents a compelling opportunity for students seeking a Master's in Psychology, with two reputable schools offering a combined total of six distinct degree programs. These programs cater to various specializations and career paths within the field of psychology, providing students with a well-rounded and comprehensive education. The diverse curriculum and high-quality faculty at these institutions ensure students gain valuable theoretical knowledge and practical experience, equipping them with the necessary tools to excel in their chosen profession. This makes Delaware an excellent choice for aspiring psychologists looking to advance their education and expand their career prospects. Moreover, pursuing a Master's degree in Psychology in Delaware provides an excellent pathway to become a licensed psychologist in the state, thereby expanding one's career prospects. By choosing Delaware, aspiring psychologists can advance their education and enhance their chances of professional success while preparing for licensure.

In addition to its impressive array of Master's degree programs, Delaware also provides a diverse selection of Ph.D. programs in Psychology. Students seeking advanced education in this field can choose from a range of specialized Ph.D. programs offered by renowned institutions within the state.
Master's in General Psychology

Delaware State University offers an MS in Psychology program designed to provide advanced training in the field of psychology, preparing students for professional positions in the field. The program is accredited by the Middle States Commission on Higher Education and is located in Dover, Delaware. The program offers a variety of concentrations, including Clinical Psychology, Industrial/Organizational Psychology, and Applied Developmental Psychology. It is designed to provide a comprehensive education in research methods, psychological theory, and culturally diverse populations, allowing students to gain valuable knowledge and skills to become successful in the field. The program also offers advanced coursework and supervised practicum experiences, allowing students to apply their knowledge to professional settings.
---
Master's in Counselling Psychology

The Master of Arts in Counseling Psychology program at Delaware Valley University offers a unique educational experience for students looking to become licensed professional counselors. The program is located in Doylestown, Pennsylvania, and provides a rigorous curriculum focusing on theories, research, and psychology practices. Students may also choose to specialize in areas such as clinical mental health, addiction counseling, or marriage and family therapy. The program is accredited by the Middle States Commission on Higher Education and provides a comprehensive foundation in counseling theory, research, and practice. Upon completion of the program, students will have the knowledge and skills to pursue licensure in their state of residence successfully. Delaware Valley University provides an excellent opportunity for students to achieve their professional goals in counseling psychology.
---
Other Psychology Programs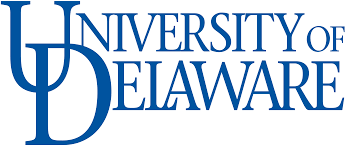 The University of Delaware's Masters in Behavioral Neuroscience program is an accredited program based in Newark, Delaware, that offers students a rigorous and dynamic curriculum designed to equip them with the knowledge and skills necessary to become leaders in the field of neuroscience. The program gives students a deep understanding of the biological, psychological, and social principles underpinning behavior. It also allows them to focus on a particular specialty, such as the neuroscience of learning, neuropsychology, or neurodevelopmental disorders. Furthermore, the program prepares students for careers in research, clinical practice, public health, and other fields.
---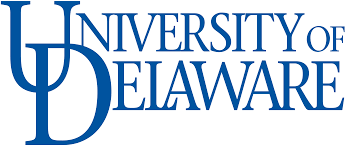 The University of Delaware offers a Master of Science in Clinical Science Psychology located in Newark. The American Psychological Association accredits it and prepares students for a career as a psychologist or mental health professional. Through the program, students can gain specialized knowledge in areas such as biopsychology, psychophysiology, and psychological assessment. It provides concentrations such as cognitive and behavioral psychology, health psychology, and psychotherapy, which allow students to gain the skills and knowledge necessary to work in a variety of clinical settings. The program also offers hands-on training in research and clinical practice, enabling students to gain the critical thinking and problem-solving skills needed for a successful career in psychology.
Click here for Masters in Clinical Psychology programs in the state of Delaware.
---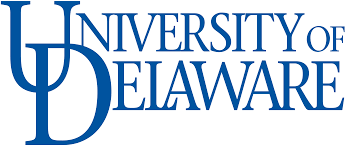 The University of Delaware's Masters in Cognitive Psychology program is located in Newark, Delaware, and is accredited by the Middle States Commission on Higher Education. The program is designed to provide students with an in-depth understanding of the cognitive processes involved in the human mind, with a focus on theoretical approaches, research methods, and data analysis. It also provides specializations in areas such as cognitive neuroscience, cognitive development, and decision-making. This program prepares students for effective careers in research, clinical practice, and academic teaching. Additionally, students are allowed to conduct research in these areas. The program is tailored to meet the individual needs of each student, providing them with the skills and knowledge they need to succeed in their chosen field.
---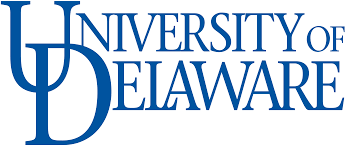 The University of Delaware's Masters in Social Psychology program provides an in-depth exploration of the complexities of social behavior and its impact on individuals, groups, and societies. The program is located in Newark, Delaware, and is accredited by the Middle States Commission on Higher Education. With a strong emphasis on research and practice, the program offers a unique opportunity for students to engage in meaningful, applied research in the field of social psychology. It also provides concentrations in Family and Interpersonal Relations, Trauma and Resilience, Health and Well-Being, and Diversity and Inclusion. Students will gain a thorough understanding of the various theories, methods, and research approaches used in social psychology, as well as the ability to analyze, evaluate, and interpret research findings. The program provides a rigorous yet supportive environment for students to develop their knowledge, skills, and professional identity in the field of social psychology.
---
Delaware Psychology and Mental Health-Focused Organizations
Delaware Data and Mental Health Statistics