Are you looking for a fulfilling career that allows you to make a positive impact on the lives of students? Do you have a passion for helping others while also honing your skills in research, evaluation, and presentation? If so, then a Master's in Child Psychology may be the perfect fit for you. Not only will you acquire expertise in evaluation techniques, but you'll also have the opportunity to hone your research and presentation skills, making you a competent and confident professional in the field.
One of the best things about pursuing a Master's in Child Psychology is that you can earn your degree in just two to three years. This opens up a world of possibilities for career advancement and personal growth.
If you're feeling unsure about where to start, don't worry – we've got you covered. Here are a few sections to help you get started on your journey towards earning a Master's in Education in Child Psychology:
Child Psychology Master's Programs
There is an abundance of universities throughout the United States that provide comprehensive Child Psychology Master's Programs, offering a perfect launching pad for a fulfilling career as a licensed child psychologist.
Fortunately, you can choose from an array of universities to find the ideal program to meet your specific needs and goals. Whether you are looking for a top-ranked university (U.S News World and Report) or an affordable and flexible program, there are options available to match your requirements, including:

The M.A. program in Child/Adolescent Psychology focuses on training students in the foundations of clinical psychology, with a specialized focus on clinical child psychology. This concentration equips students with the knowledge and skills necessary to understand the unique psychological needs of children and adolescents, as well as developmental considerations related to psychopathology, assessment, and treatment. Students are also taught to consider the role of family and social contexts in their work.
The goal of this concentration is to prepare students for clinical positions in mental health settings that serve children and families, such as community mental health agencies and care management organizations, without requiring licensure. Graduates may also pursue positions as clinical research assistants and coordinators, or continue their education by pursuing doctoral-level study.
---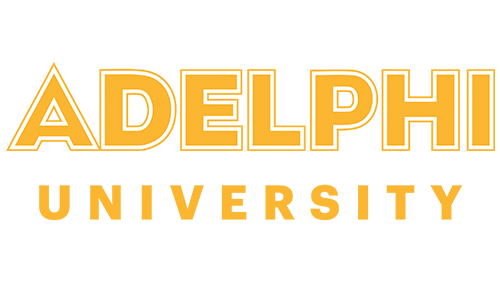 The Master's in School & Applied Child Psychology Psychology is a 72-credit program that can be completed in either three years of full-time study or four years of part-time study, including some summer sessions. Majority of courses focus on assessment or school practice preparation, and are scheduled for late afternoon and evenings, allowing students to earn their degree while employed.
The program includes core courses in psychology and education, 15 credits in assessment, and a 36-credit core in school practice preparation, which includes an internship. Along with the internship, there are various field placements and practica within the school practice core. Field placements give students the opportunity to practice skills in conjunction with a didactic course, while practica provide a more intensive opportunity to use integrated skills, such as providing comprehensive psychoeducational evaluations and school consultation.
---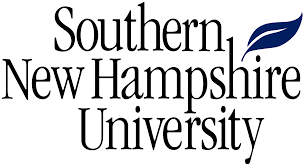 Consider Southern New Hampshire University's online Master of Science in Psychology (MS) with a concentration in Child and Adolescent Psychology if you want to make a positive impact in the lives of children and adolescents. Through this program, you'll hone your research methods and learn about developmental psychology and intervention strategies in detail, particularly as they relate to children and adolescents.
While the child psychology master's program does not lead to state licensure, it can prepare you for a satisfying and fulfilling career working with children and adolescents, as well as prepare you for doctoral studies. The degree program comprises 36 credits in total, with 24 major credits in general psychology and 12 credits specifically focused on child and developmental psychology.
All applicants must possess a bachelor's degree, including coursework in introduction to psychology, social science statistics, and research methods in a social science. Students who lack this coursework may still be eligible for the child psychology master's program but may have to complete equivalent foundational coursework before starting major coursework.
---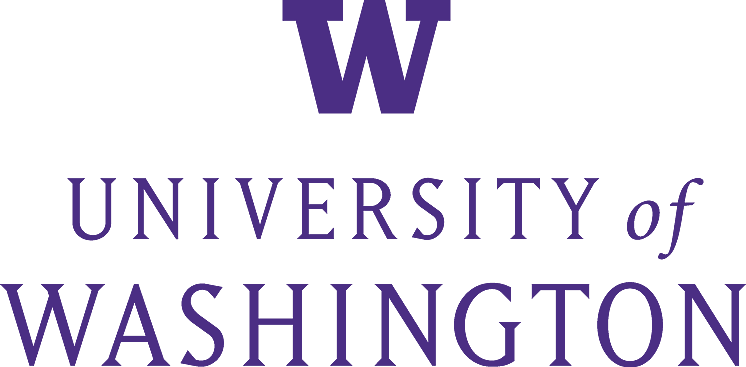 The University of Washington is introducing a new and distinctive graduate degree program, the Master of Arts in Applied Child & Adolescent Psychology: Prevention & Treatment, to address the increasing need for mental health experts who can cater to the needs of children, teenagers, and families.
This program provides students with a comprehensive foundation in child psychology, with a focus on social and emotional development, as well as specialized skills in evidence-based diagnosis, treatment, and prevention of mental health disorders in children and adolescents.
Students will have the opportunity to gain practical experience by working with practitioners in various settings. For those seeking professional licensure, the practicum hours are designed to meet licensing requirements.
---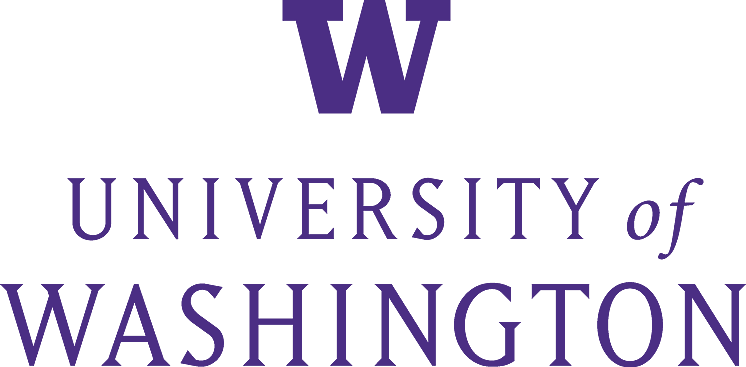 The applied child and adolescent psychology: prevention and treatment program offers several notable courses that will provide a challenge, update you on current practices, and establish the foundations of the profession. These courses include Principles of Assessment and Behavior Change, Counseling Skills With Individuals and Families, Social and Emotional Development, and Child and Adolescent Psychopathology: Assessment and Diagnosis.
To apply, you will need an undergraduate degree with a minimum GPA of 3.0, preferably in a related field, experience working with children, a successful background check, three letters of recommendation, a purpose statement, unofficial transcripts, and a resume. While GRE scores are accepted, they are not required.
---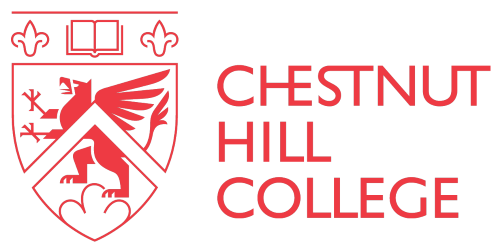 Chestnut Hill College's Master of Science (MS) in Clinical and Counseling Psychology degree program includes a Child & Adolescent Therapy concentration. The program covers developmental issues, potential psychological problems, interventions for individuals and families, and play therapy. Graduates are eligible for licensure in Pennsylvania and many other states as Licensed Professional Counselors (LPC) or Licensed Marriage and Family Therapists (LMFT).
The Child & Adolescent Therapy concentration requires at least 15 credits, including courses such as Assessment & Treatment of Children & Adolescents, Play Therapy, A Systemic Approach to the Problems of Adolescents, Intro to the Assessment & Treatment of Psychological Trauma, and one elective. These courses prepare students for work in a variety of settings, such as treatment centers, hospitals, and schools.
---

The Child Studies graduate program offers two tracks – an Applied Professional Track for those who plan to work directly with children and families and a Clinical and Developmental Research Track for those who intend to apply to a doctoral degree program later. Both tracks equip students with the skills to apply developmental research to real-world issues as practitioners or researchers.
Cohorts in the program are small, consisting of about 20 students. To succeed in the two-year program, students must have a strong passion for improving the lives of children and families through professional and research roles in schools, community service organizations, nonprofit and research institutions, and universities.
---

The M.A. in Applied Child Psychology program focuses on training students to become culturally responsive problem-solvers capable of serving children from diverse backgrounds in various communities. This is achieved by examining school-based challenges from multiple angles to develop interventions that foster academic success.
Students engage in fieldwork from their first year and the balance between course preparation and field experiences shifts over the three-year program. In the first year, students spend one day per week in the field, while in the second year, they spend three days per week. During the first two years, students complete coursework and assignments that prepare them for their practicum and internship fieldwork. These experiences are incorporated into their coursework and seminars to enable them to integrate and apply their developing knowledge and skills.
---

Capella University provides an online M.S. in Psychology with a specialization in Child & Adolescent Development, which prepares students to effectively treat modern families, adolescents, and children. The program is entirely online, and students can choose between two learning formats: FlexPath or GuidedPath.
To be eligible for the program, prospective students must have a bachelor's degree from an accredited school, official transcripts, a valid government-issued ID, and a non-refundable application fee.
Capella's program is unique because it allows students to enroll in one or two courses at a time, and they can take as many courses as they prefer within 12 weeks. Students who do not qualify for the FlexPath can enroll in the GuidedPath. Once they have completed one course in the GuidedPath and maintained a minimum 2.8 GPA, they can transition to the FlexPath.
---

The M.S. in Child and Adolescent Developmental Psychology program at National University is available online, providing graduates with the skills necessary to pursue fulfilling careers in child advocacy and serving children and their families. The program offers a comprehensive education in child and adolescent psychology, focusing on autism spectrum disorders and ADHD.
In order to graduate with the M.S. program, students must complete 30 credits. Foundational courses must be completed prior to specialization courses. The program can be completed in as little as 16 months of full-time learning, but the time frame depends on individual preferences. Though optional, online students can participate in a 100-hour internship as a culminating experience in the graduate program.
---

Walden University's College of Social and Behavioral Health offers a unique specialization in Child and Adolescent Development as part of its Master of Science in Developmental Psychology program. Prospective students can easily apply online with their official transcripts, and the program requires completion of 48 quarter credits. This includes 33 credits of core courses and 15 credits of specialization courses.
While this program does not prepare graduates for licensure or careers in counseling, it provides students with a comprehensive understanding of developmental psychology and equips them with the skills and knowledge needed for careers in a variety of fields.
With the flexibility of transferring credits and progress, completion time for the graduate program varies per student, but it can be finished within 15 months.
---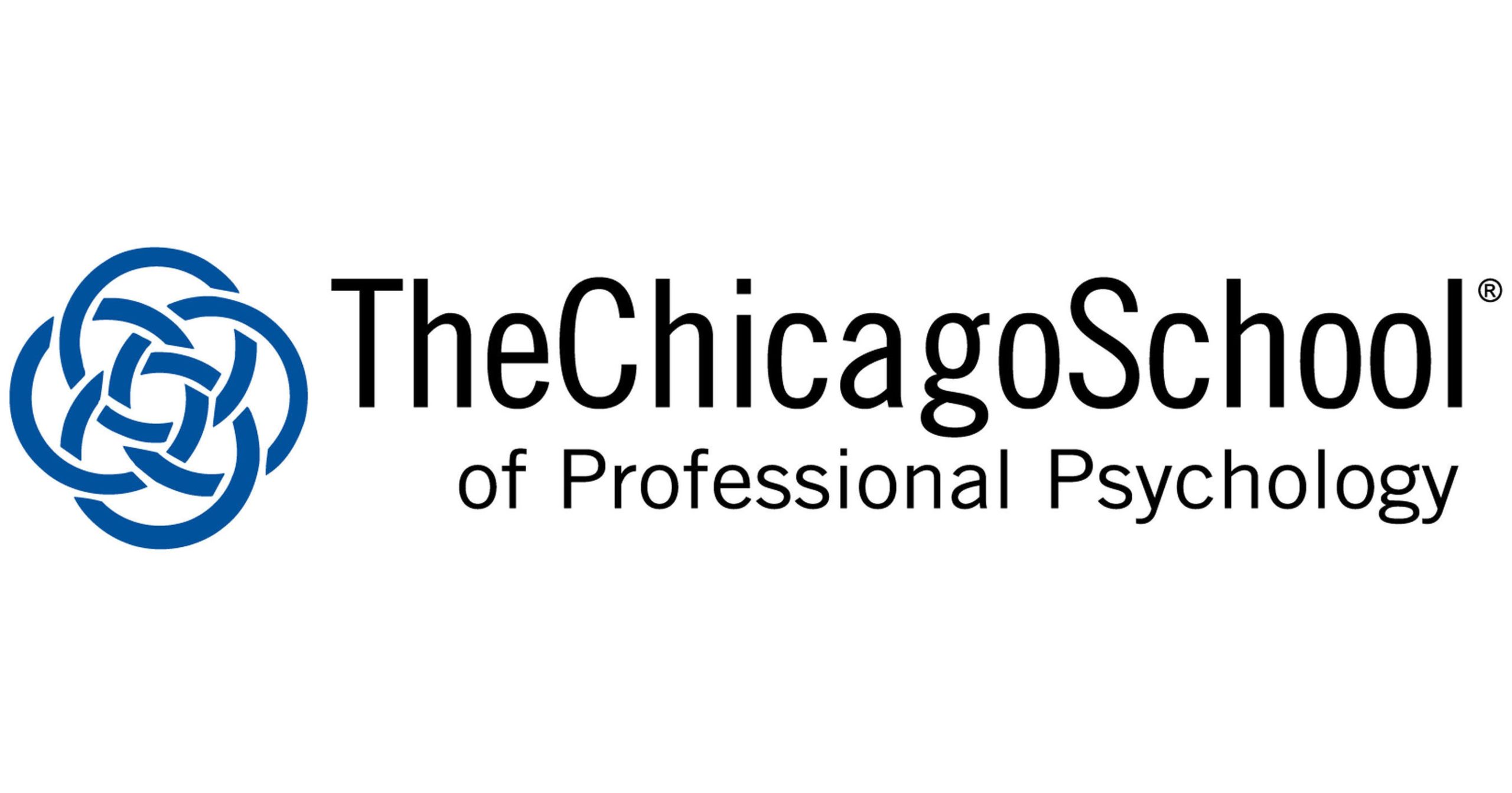 The Chicago School of Professional Psychology offers a Master of Arts degree in Psychology with a concentration in Child and Adolescent Development that equips students with the necessary skills to address complex issues influencing child behavior and development.
Distance learners gain access to the school's Global Student Dashboard, a one-stop-shop platform that allows them to ask questions to their professors, interact with peers and colleagues, and access their assignments, coursework, and other learning materials.
While the time for completion varies depending on several factors, the academic program can be completed within 12 months of full-time study and 24 months of part-time study.
To graduate, online students must complete 21 credit hours of foundational psychology courses, nine credit hours of Child and Adolescent Concentration courses, and six credit hours of Applied Research Projects, focusing on adolescents and children.
---
Child Psychology Associations, Journals, and Resources
Child Psychology is a constantly evolving field that provides a wealth of resources, associations, and journals to help professionals and students stay informed, connected, and up-to-date with the latest developments. By tapping into these resources, you can access valuable research, networking opportunities, and cutting-edge practices that can help you grow your expertise and advance your career.
To help you get started, we've put together a comprehensive list of the top Child Psychology associations, journals, and resources available today.
Journal of Positive Behavior Interventions: The Journal of Positive Behavior Interventions is a peer-reviewed academic journal that focuses on research related to the application of positive behavior support interventions in various settings, including schools, homes, and communities. It publishes articles on topics such as functional assessment, behavior intervention planning, social skills instruction, and family and community involvement. The journal is unique in that it emphasizes the use of evidence-based interventions to promote positive behavior change and improve the quality of life for individuals, families, and communities.
It also encourages the use of interdisciplinary approaches to research and practice, bringing together perspectives from psychology, education, social work, and other related fields.
National Center for School Mental Health: The National Center for School Mental Health (NCSMH) is a multidisciplinary organization focused on promoting policies and practices that support the mental health and well-being of students. They work to ensure that students have access to effective mental health services and supports in schools and communities.
The NCSMH provides resources and technical assistance to educators, mental health providers, policymakers, and families. Their efforts include promoting evidence-based practices, providing training and professional development opportunities, conducting research, and advocating for policies that support school mental health.
Through their work, the NCSMH aims to improve academic outcomes and overall quality of life for students by addressing the full range of factors that influence mental health, including social, emotional, and behavioral needs. By promoting comprehensive, integrated approaches to school mental health.
The American Academy of Child & Adolescent Psychiatry: AACAP is a professional organization that provides resources for mental health professionals specializing in children and adolescents.
Members of the AACAP can access various resources, such as continuing education, peer support, and collective programs, to promote healthy families and improve the mental well-being of young people.
The American Counseling Association: With a membership base that represents a diverse range of practice settings, ACA provides an array of resources to its members. This includes opportunities for networking and collaboration, access to publications and other professional development resources, and advocacy initiatives that support the interests of professional counselors and the people they serve.
For counseling professionals, ACA membership provides numerous benefits, such as access to specialized training and continuing education opportunities, tools and resources to support practice and research, and access to a network of fellow professionals who share similar interests and experiences. By joining ACA, members have the opportunity to build their professional networks and stay up-to-date with the latest developments in the field, which can help them to advance in their careers and better serve their clients.
The American Psychological Association: As the largest organization of psychologists in the US, the APA is dedicated to advocating for the advancement, application, and communication of psychological knowledge and theories to enhance the well-being of individuals, communities, and society as a whole.
APA membership offers a range of resources and benefits to psychologists, including access to professional development opportunities, scholarly publications, advocacy initiatives, and networking events. In addition, the APA is actively involved in advocating for psychology's benefits and addressing issues affecting the profession and the people it serves. Through its advocacy initiatives, the APA works to promote policies and programs that support mental health and well-being, reduce stigma and discrimination, and improve access to quality psychological services.
School Psychology Quarterly: School Psychology Quarterly is a peer-reviewed academic journal that focuses on research and practice in the field of child development psychology. It is published by the American Psychological Association (APA) Division 16: School Psychology. The journal publishes original research articles, literature reviews, and brief reports on topics such as assessment and intervention, consultation and collaboration, and professional issues in child psychology.
Its primary goal is to advance the understanding and practice of school and child psychology by disseminating high-quality research and providing a forum for the exchange of ideas and information among researchers, practitioners, and students in the field. The journal is unique in its emphasis on bridging the gap between research and practice in school psychology, making it a valuable resource for both academics and practitioners in the field.
Society of Clinical Child and Adolescent Psychology: The Society of Clinical Child and Adolescent Psychology (SCCAP) is a dynamic division of the APA that dedicates itself to shaping public policy, enhancing professional practice and ethics, advancing training, and promoting scientific inquiry in child and adolescent psychology. SCCAP offers its members an abundance of resources, including subscriptions to informative newsletters and journals, a robust website filled with learning opportunities, and exclusive student benefits.
As a member of SCCAP, professionals in the field of child and adolescent psychology can expand their horizons and sharpen their skills to make a meaningful difference in the mental health of young people.
The Society of Pediatric Psychology: One of the main objectives of the SPP is to enhance the quality of life and mental health of children and families by promoting the integration of psychology into pediatric healthcare. The organization achieves this goal through various activities, such as publishing two journals in the field of pediatric psychology, organizing an annual conference, and providing mentorship and networking opportunities for its members.
Membership in the SPP is open to individuals who have a professional interest in pediatric psychology, including students, clinicians, researchers, and educators. SPP members have access to various benefits, such as discounted conference registration fees, free access to webinars and podcasts, and participation in the SPP Mentorship Program.
The National Association of School Psychologists: The National Association of School Psychologists, also known as NASP, is a super cool organization that serves as a beacon of support and resources for school psychologists all across the United States. Founded in 1969, this nonprofit association has been providing top-notch professional development opportunities, cutting-edge research, and advocacy for children's mental health for over 50 years.
But NASP isn't just your run-of-the-mill association. It's a powerhouse that is dedicated to promoting and advancing the field of school psychology. With a membership of over 25,000 professionals, NASP is at the forefront of shaping the future of education and mental health services in schools.
Association for Positive Behavior Support (APBS): The Association for Positive Behavior Support (APBS) is a dynamic professional organization that is passionate about promoting positive behavior interventions and supports. Composed of a diverse group of professionals, including educators, researchers, behavior analysts, clinicians, and families, APBS works collaboratively to improve the lives of individuals who face behavioral and mental health challenges.
What sets APBS apart is its proactive approach to behavior support. Instead of simply reacting to challenging behaviors after they occur, APBS focuses on prevention and early intervention. By equipping educators and other professionals with the knowledge and resources they need to create positive and supportive environments, APBS helps to prevent problem behaviors before they even begin.
Council for Exceptional Children (CEC): The Council for Exceptional Children (CEC) is a prominent global organization that is committed to improving the educational outcomes of children and youth with disabilities and/or gifts and talents.
CEC has a strong presence across the globe, with local Units in all 50 US states and Canada. Moreover, it boasts 18 optional Special Interest Divisions that focus on a specific specialty area, role, topic, or exceptionality. CEC Student Chapters are also available at hundreds of colleges and universities. By bringing together a diverse group of educators, researchers, policymakers, and families, CEC collaborates to ensure that all exceptional learners receive the education and support they need to achieve their full potential.
Child Psychology Data and Mental Health Statistics
The importance of mental health and well-being in education cannot be overstated. As we continue to recognize the significant impact that psychological factors have on academic success, it's essential to stay informed about the latest data and statistics in the field of Child Psychology. Understanding the trends, patterns, and challenges in mental health and education can provide crucial insights for educators, policymakers, and mental health professionals.
Let's explore the latest Child Psychology data and mental health statistics, shedding light on the current state of education and mental health in the United States.