Have you ever found yourself pondering why people behave in certain ways or how the brain processes information? If so, you may be interested in the fascinating world of experimental psychology. Experimental psychology is an exciting and constantly evolving field that touches on various sub-disciplines, such as cognitive psychology, social psychology, and developmental psychology. It is an interdisciplinary field that incorporates a range of methodologies, including surveys, experiments, and statistical analysis, to name a few.
In this article, we'll explore the exciting world of master's in experimental psychology programs and resources. We'll provide valuable insights into different programs' curricula, related organizations, and current updates regarding the field of experimental psychology that will help.
Experimental Psychology Master's Programs
If you're passionate about psychology and interested in conducting research, pursuing a master's degree in experimental psychology may be the right path for you. But, with so many master's in experimental psychology programs available, it can be overwhelming to choose the right one for you. Don't worry – we've got you covered!
Our research has identified several experimental psychology master's programs that offer a comprehensive curriculum and hands-on research experience. And with our selected list of colleges offering master's in experimental psychology programs, you can make a sound financial investment in your future.

The Accelerated Master's Program in Experimental Psychology is designed for students interested in studying various psychological theories, such as cognitive, health, personality, and social psychology, along with research methods, statistics, and manuscript preparation. This program allows students to complete both their bachelor's and master's degree in experimental psychology within 150 credit hours.
To be eligible for admission, students must meet with their undergraduate advisor and the AMP coordinator to determine their eligibility, write a letter of intent that outlines their career goals and their desired faculty member to work with, complete 90 undergraduate hours, including 15 hours in psychology, and maintain a cumulative GPA of 3.0 and a 3.25 GPA in all psychology courses.
---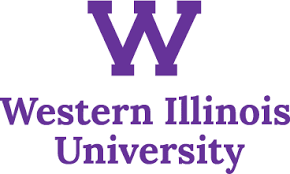 The General Experimental Psychology program is a two-year course that prepares students for doctoral studies or Master's level careers in research and applied settings. With small class sizes and personalized attention from faculty members, students are free to pursue their research interests from their first semester.
Approximately 50% of graduates from this program go on to pursue doctoral programs in psychology across the US and Canada, while others find career opportunities in fields such as community college teaching, corrections, personnel management, children's services, research, and management consulting. The program also offers graduate assistantships with full tuition waivers for a limited number of first-year students, and all domestic graduate students receive in-state tuition rates.
---

The Master of Arts in Psychology program is intended to provide students with a comprehensive understanding of general experimental psychology, which can be applied in related fields and further studies at the doctoral level. Students must enroll in the program on a full-time basis and maintain a semester grade point average of 3.000 or higher to be considered in good standing.
The program has a time limit of 6 years to complete all requirements. If a student has not defended their thesis by the second year, they are expected to enroll in PSYC 790, Continuous Major Research, until they have defended their thesis or reached the 6-year time limit. The student's performance is graded based on the established standards by the course professor.
To remain in good standing, a semester grade point average of 3.000 or higher is required. If a student's GPA falls below 3.000 or they earn a grade of "C (including C+)" or "F" in any 2 credit hour course, they will be placed on "WARNING" by the Dean of the College of Professional Sciences and will remain on warning for the rest of the program. A student whose semester GPA falls below 3.000 while on warning may be dismissed from the program.
---

The University of West Alabama offers an MS in Experimental Psychology program that focuses on training students in psychology-based research methodology and statistics. These skills are essential for success in doctoral programs and highly valued by potential employers.
The program offers three different tracks, each with its own set of coursework and focus: the traditional option, clinical psychology, and health and sports psychology option. All students in the program will complete a core set of classes, but will also have the freedom to choose electives based on their own interests. The program can be completed in two years and includes options for completing a thesis or comprehensive exam. Successful completion of the program requires a 3.0 GPA, and students must complete all required coursework and either defend their thesis or pass the comprehensive exam.
---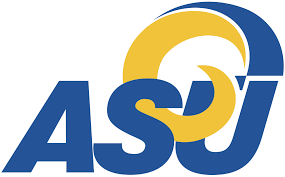 Angelo State University's College of Graduate Studies and Research is now accepting students for its new Master of Science degree program in experimental psychology, starting this fall. The degree program comprises 42 credit hours and can be completed with either a thesis or non-thesis option. To qualify for the program, candidates should hold a bachelor's degree and have a cumulative undergraduate GPA of at least 3.25 or a GPA of 3.5 or higher in all psychology coursework.
Also, it is recommended that students complete at least nine credit hours of undergraduate psychology or related courses. The program is designed to focus on behavioral neuroscience and to enhance students' expertise in conducting experimental research in laboratory settings for both human and non-human subjects, statistical analysis, and cognition. Coursework will cover a range of neuroscience topics, such as neuroanatomy, psychopharmacology, research methods, statistical analysis, cognition, and ethics.
---

The Master of Arts (MA) in Experimental Psychology program provides students with two options: (1) Experimental Psychology, general; and (2) Experimental Psychology, Board Certified Behavior Analyst (BCBA) concentration. The general Experimental Psychology option is suitable for students interested in pursuing doctoral work in a non-clinical field of psychology. Graduates are likely to pursue careers in research or academia. On the other hand, the BCBA concentration is designed for students who want to achieve certification as a Board Certified Behavior Analyst. Students completing this course of study are eligible to sit the international certification exam upon completion of coursework and supervised experience.
Graduates of the general experimental psychology program will be prepared to advance to a Ph.D. program in one of the areas of experimental psychology or provide research support to ongoing public or private projects. The program is designed to help students gain the necessary knowledge to teach at the post-secondary level. Moreover, individuals who already have work experience in their respective careers may benefit from obtaining the M.A. in experimental psychology by opening up enhanced career opportunities.
---

This program is primarily designed for students who intend to pursue a doctorate degree in the experimental fields of psychology. The curriculum emphasizes research in areas such as biopsychology, cognition, development, and social psychology. However, it does not offer training for individuals interested in clinical or counseling psychology.
Students have the option to pursue either a Master of Arts or a Master of Science degree, but the majority of students in this program choose the former. Both degrees require a research project, but the Master of Arts is highly recommended for students who plan to apply for doctoral programs. Applicants to the program are required to have completed at least 12 credit hours of psychology courses, including introductory psychology, psychological statistics, research methods, and learning or cognition (or their equivalent).
---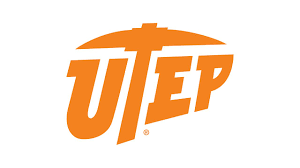 The MA program in General Experimental Psychology requires completion of 30 credit hours, which includes 12 hours of required coursework, 12 hours of elective coursework, and 6 hours of thesis.
The department offers two MA programs – Clinical Psychology and General Experimental Psychology – both of which are research-focused and require theses. The Clinical MA program prepares students for applied work as psychological associates, professional counselors, or to continue their education in a Clinical PhD Program. While the General Experimental MA program prepares students to pursue a PhD program.
In both the Clinical and General Experimental M.A. programs, students need to orally defend their thesis before a thesis committee, and all requirements must be completed within six years of entering the program. Additionally, no more than six credit hours of approved upper-division undergraduate courses can count for graduate credit.
---

The MA program in Psychology at McNeese State University offers a concentration in General/Experimental Psychology, which is designed for students who wish to pursue advanced study in psychology at the Ph.D. level. The program requires a total of 39 credit hours, including 18 credit hours in the core curriculum and 21 credit hours of concentration classes. Students will gain expertise in experimental design, statistical analysis, and research methodology through coursework and a research-based thesis.
To be eligible for admission to the program, applicants must meet the minimum requirements, which include a minimum score of 285 on the GRE (Quantitative + Verbal) and 18 credit hours in psychology, including experimental, abnormal, and social psychology.
Moreover, applicants must be accepted by the Departmental Admissions and Retention Committee, which typically occurs after completion of 12 hours or the first semester of graduate work. Once accepted, students can work towards their Master of Arts in Psychology degree.
---

The M.S. in Experimental Psychology is a versatile program that equips students with the necessary knowledge for pursuing doctoral studies in psychology and related fields, as well as for specialized research-based professions. To complete the Experimental Psychology major, students must attain a minimum of 37 graduate credit hours. Students must take PSY 5273 Perception and Action, PSY 5383 Multivariate Analysis in Psychology, and additional coursework as specified by their advisory committee. In order to fulfill their degree requirements, students must submit an original and independent experimental research project that has the potential to be published in a scholarly journal.
Each student's advisory committee acts as the reading committee for the master's thesis. Students who expect to graduate with an undergraduate degree in Psychology from UCO may apply for the Accelerated Degree Program in Psychology – Experimental Psychology M.S. during their last semester of junior year (or within 30 hours of graduation) if they have a 3.0 overall GPA. Upon acceptance into the Accelerated Degree Program, students may take up to 9 graduate hours during their senior year, which will count towards both the Psychology bachelor's degree as upper-elective credits, as well as the Psychology – Experimental Psychology M.S. degree.
---

The Master of Arts program in Psychology at Towson University offers a concentration in Experimental Psychology, designed for students interested in various areas of psychological research. This program is suitable for those who have completed an undergraduate degree in psychology, as well as those who come from other majors but want to pursue research in psychology.
Graduates of the program will be well-prepared to enroll in doctoral programs in psychology or work in research jobs in public and private sectors. The program emphasizes research design and analysis, providing students with extensive training in these areas. Students have access to a diverse faculty and receive considerable personal attention.
Classes are small, with most having fewer than 16 students, and students are mentored by faculty in their areas of interest. As a result, graduates have been very successful in gaining admission to doctoral programs or finding employment in research design and analysis. Students may pursue the degree either full-time or part-time, with courses offered in the late afternoons and evenings.
---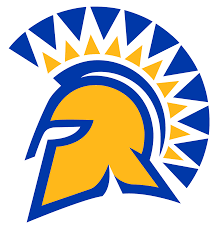 The MA program in Research and Experimental Psychology is focused on developing students' skills in psychological theory and research. To be admitted, students must have a sufficient background in psychology and related disciplines, with specific prerequisites possibly required for concentrations of study. Students who lack the necessary background may need to complete additional coursework before applying to the program.
Course selection for a concentration is done in consultation with the program coordinator, and students must complete at least 30 approved graduate units, with a minimum of 27 in psychology or statistics. Of these, at least 24 must be 200-level courses, and up to six units may be from 100-level courses with coordinator approval. Students must also complete an original, quantitative thesis of publishable quality.
---

The Master of Science in Experimental Psychology program aims to prepare students for doctoral training in psychology and research positions in the public and private sector. Graduates of the program have had much success, with many going on to complete doctoral degrees in psychology and others becoming successful in a variety of fields. The program operates on a mentoring system, where students work closely with program faculty to develop research skills and establish relationships. At the end of each academic year, program faculty evaluate students' progress in the program.
For advanced undergraduate students majoring in psychology who want additional training in experimental psychology, there is an accelerated program that allows them to obtain both their Bachelor of Science and Master of Science degrees in five years. To be eligible, students must meet all admissions requirements for the Master's of Science in Experimental Psychology program and have completed at least 84 credit hours of undergraduate coursework, including all General Education, University Program, and competency requirements. Students are expected to be engaged in research with a faculty member prior to admission to the accelerated program.
---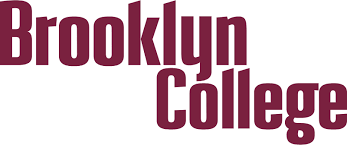 The master's program in experimental psychology is designed to prepare students for careers in psychological research at the doctoral level and data-intensive jobs in industry. An M.A. in Experimental Psychology can help students prepare for psychological research at the doctoral level, gain expertise in research methods and advanced techniques for data analysis, and explore personal or professional interests in psychology.
This program has a number of advantages that make it an attractive option for those pursuing careers in research and academia. Firstly, the program boasts a team of over 20 full-time faculty members who are available for collaboration and learning. These faculty members are experts in their respective fields, bringing a wealth of knowledge and experience to the program. Students have the opportunity to work closely with these faculty members, benefiting from their guidance and mentorship as they develop their skills and knowledge.
---

At the College of Psychology, the Master of Science in Experimental Psychology degree program lays a robust academic foundation for students in the theories and concepts of experimental psychology. The curriculum imparts comprehensive skills in scientific inquiry and research methodology that can prepare students for doctoral education in psychology or various career opportunities in industrial, government, private consulting, health care, and community settings.
Located on NSU's main campus, the Master of Science in Experimental Psychology program trains graduates to become proficient leaders in a diverse range of professional positions and settings. Graduates can pursue doctoral education in subfields of experimental psychology, or seek employment opportunities as Adjunct Professors, Business or Government Agency Leaders, Lab Managers, Market Analysts, Psychology Lecturers, Research Project Managers, and Statistical Consultants.
---

In the Terminal Masters program, students commonly collaborate with a faculty member from one of the experimental areas, such as developmental, cognitive, and social psychology, or psychopathology and developmental psychopathology. Although clinical faculty members may also supervise students' research programs.
Experts in quantitative psychology and biological psychology are among the program's faculty, qualified to direct theses. To expand their research experience, students are encouraged to attend colloquia and lab meetings and participate in research opportunities available in any lab with the necessary facilities.
Close collaboration between faculty members and students aids in the development of proficiency in the core areas of psychology and their methods. The primary objective of the Terminal Master's degree track is to equip students with the necessary skills to conduct research competently and ethically. The Terminal Master's Program is a full-time, day program that offers an immersive learning experience to students.
---

The Master's Degree in Experimental Psychology (MS EXP PSY) is ideal for students seeking research positions in industry and other institutions or those intending to pursue doctoral programs. With a total of 45 credits, the program offers intensive training in student-initiated research across various areas of experimental psychology. Students acquire statistical and methodological knowledge necessary to examine fundamental or applied issues and function as professional research psychologists. Additionally, students gain an appreciation of the scientific basis of diverse fields of psychology.
Students receive individualized faculty mentoring to support their research throughout the program. The program structure enables students to complete the majority of their required coursework during the first year and, in collaboration with their faculty mentor, develop a thesis proposal. In their second year, students can fulfill the remaining coursework credits and complete a data-based thesis.
---

The M.A. program in Experimental Psychology is a comprehensive program that encompasses 30 hours of coursework and culminates in the completion of a thesis. For those who opt for the non-thesis option, the program requires 33 hours of coursework, including an internship, and successful completion of comprehensive exams.
The program is primarily aimed at students who desire to continue scholarly study, research, and writing, but is also suitable for those interested in applying their skills and knowledge in the professional workplace. Students gain expertise in various aspects of experimental psychology, including research methods, data analysis, and the scientific basis of psychology. With this training, they can pursue advanced academic programs or careers in a range of professional settings.
Moreover, students receive the benefit of close mentorship from faculty members, who help guide them in their research and ensure they receive a quality education. Overall, the M.A. program in Experimental Psychology provides students with the necessary tools to excel in their future endeavors in academia or the workforce.
---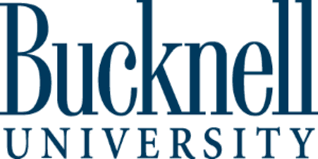 The Department of Psychology has an exclusive Master of Science program in general experimental psychology designed for qualified candidates. This comprehensive program lasts for two years and is full-time, providing students with an in-depth education in general experimental psychology. Due to our rigorous selection process, we admit only two to three students per year, ensuring the highest level of academic standards.
Upon completion, our program equips graduates with the knowledge and skills required to pursue a doctoral program in clinical or cognitive psychology, human development, neuroscience, social psychology, or behavioral medicine, among other fields.
The program follows a "research apprentice" model that emphasizes close collaboration between students and their advisors, as well as other faculty members, on research projects. Thus, they prefer applicants who demonstrate a strong commitment to conducting high-quality empirical research and desire to contribute actively to the department community.
---

The Experimental Psychology Program is aimed at enhancing your professional and academic competitiveness by broadening your knowledge and expertise in research methods and statistical analysis, as well as the fundamental principles of psychology. This two-year program offers graduate assistantships to help defray costs.
During your tenure, you will work closely with our exceptional faculty, who have diverse areas of expertise, and use cutting-edge facilities to actively participate in research. As a result, you will have the opportunity to make significant contributions to research in fields such as social psychology, learning, and developmental psychology, as well as cognitive neuroscience or psychopharmacology.
---

If you enroll as a graduate student in experimental psychology, you will have the opportunity to conduct experiments and study human behavior. You will delve into various aspects of human cognition, including how we think, learn, pay attention, make decisions, and respond to social environments, among others. Upon completion, you will earn a Master of Science degree in Psychology with a concentration in Experimental Psychology.
The program format is in-person on the Statesboro Campus, with a total of 36 credit hours required for graduation. The program is designed to be completed in four semesters, with admission offered exclusively in the fall semester. A thesis is mandatory for program completion, ensuring that students gain essential research skills and experience.
Moreover, the program offers an optional teaching emphasis to students who aspire to pursue a career in academia.
---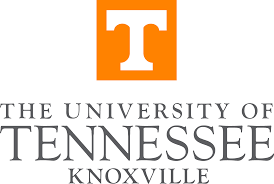 Students in this program will gain extensive knowledge in these areas, but are required to select a particular area of focus and conduct research primarily in that area. In their application, graduate applicants must identify their preferred area of research and faculty member(s) to work with. Every March, the Experimental faculty reviews the progress of all students in the M.A. program based on coursework, research activities, and Advisory Committee recommendations. It is essential to meet with your Advisory Committee before the annual evaluation meeting. Students will be notified of evaluations each year.
To officially form a student's Master's Committee, students must be admitted to candidacy at least one full semester before graduation and must comply with all Graduate School deadlines. The form should be submitted after fulfilling all departmental requirements, and committee members must sign the form. Afterward, students must bring the form to Connie Ogle in 312C for obtaining the Department Head's signature and forwarding it to The Graduate School.
The UT Graduate School requires students to complete Master's degree requirements within five years of admission. If necessary, students may petition the Graduate School for extensions upon the Departmental Faculty's recommendation.
---

At the graduate level, in combination with an advanced degree, cooperative education and internships offer you unparalleled credentials that truly distinguish you. Their faculty are experts in diverse fields, including addiction, attention, cognition, development, evolutionary psychology, forensic psychology, perception, psychopathology, and social psychology, among others.
As part of the MS in experimental psychology program, students must choose either a capstone project or a thesis. For students who opt for the capstone project, a range of projects will demonstrate their ability to apply their knowledge to various assignments. Students must complete various written projects (white paper, focused literature review, and a resume) and an oral presentation to show their proficiency in their areas of expertise.
For students who choose to complete a thesis, they must select a thesis adviser in the first year, followed by a thesis topic and research proposal in the second year. In the second year, students will conduct their thesis, including data collection and analysis. Ongoing research activity is expected during the summer term of the program. Upon completion of the thesis, students will present their findings publicly and defend their research before a thesis committee.
---
Experimental Psychology Associations, Journals, and Resources
Experimental psychology is a fascinating field that explores the complex relationship between the mind and behavior. As an experimental psychologist, it's important to stay up-to-date with the latest research, theories, and techniques in the field. To do so, you'll need access to reputable associations, journals, and resources that provide valuable insights and knowledge.
Society of Experimental Social Psychology: SESP, or the Society of Experimental Social Psychology, is a global scientific organization that is dedicated to the advancement of social psychological research. Its members are typically highly qualified, possessing a PhD in social psychology or a related field, and work in academic or research settings.
At SESP, their primary mission is to foster opportunities for direct and personal scientific exchange and collaboration among social and personality psychological scientists. The organization achieves this through our annual meeting, which provides an ideal platform for researchers to share their work, exchange ideas, and forge new collaborations.
Experimental Psychology Journal: The Experimental Psychology Journal is committed to publishing innovative, original, and high-quality experimental research. As the name suggests, the journal's focus is on experimental methodology, and therefore, it welcomes papers based on experiments from all areas of psychology.
In other words, the scope of the journal is not restricted to any particular subfield of psychology, but rather encompasses any research that utilizes experimental methods to investigate human behavior and mental processes. This inclusive approach ensures that the journal offers a diverse range of topics and findings, reflecting the broad scope of experimental psychology as a whole.
New York State Association for Behavioral Analysis: The New York State Association for Behavioral Analysis (NYSABA) has a mission to safeguard and advance the principles of the science and professional practice of behavior analysis within the state of New York. As the state chapter of the Association for Behavior Analysis International (ABAI), a global organization dedicated to researching the experimental analysis of behavior, we work towards promoting and preserving the integrity of this field within New York.
By doing so, we hope to create an environment in which behavior analysis can thrive, and where its principles can be applied to benefit the wider community. Through our work, we aim to contribute to the ongoing development of evidence-based practices and policies, and to promote awareness of the important role that behavior analysis can play in enhancing the quality of life for individuals and communities alike.
Society of Experimental Psychologists: The Society for Experimental Psychology and Cognitive Science, which is Division 3 of the American Psychological Association (APA), serves as a platform to address the interests and concerns of psychologists whose research and primary area of study lies within the field of general experimental psychology.
The organization's primary mission is to foster the growth of research and teaching in the field of experimental psychology and its numerous sub-disciplines. It does so by supporting experimental psychology through research, education and training, advocacy, policy, and leadership in APA governance.
Nevada Association for Behavior Analysis: The Nevada Association for Behavior Analysis (NABA) has a continuing mission to promote intellectual exchange and professional development in all aspects of behavior analysis, including philosophical, theoretical, experimental, applied, and practice. The organization is dedicated to advancing the field of behavior analysis in the state of Nevada.
NABA aims to provide a platform for individuals interested in behavior analysis to exchange ideas, collaborate, and learn from one another. By fostering a culture of intellectual exchange and professional development, the organization hopes to enhance the quality of behavior analysis research and practice in Nevada.
Four Corners Association for Behavior Analysis: The Four Corners Association for Behavior Analysis (FCAB) is an independent non-profit organization that is affiliated with the Association for Behavior Analysis International. The primary goal of both organizations is to promote the experimental, theoretical, and applied analyses of behavior.
The FCAB is comprised of members who live, teach, conduct research, and practice in the Four Corners region of the United States. As a professional organization, the FCAB provides its members with a platform to exchange ideas, collaborate on research projects, and advance their professional development.
Bexar County Psychological Association: If you are a practicing psychologist, student, or anyone with a keen interest in psychology, the BCPA welcomes you to join their community and contribute to the vibrant and dynamic field of psychology in Bexar County.
The association promotes inclusivity by welcoming a broad range of areas within psychology, such as psychotherapy, psychological assessment, consultation, program evaluation, quantitative and qualitative research, school psychology, industrial/organizational psychology, neuropsychology, and experimental psychology. Through its various activities and events, the association fosters the exchange of ideas, the formation of new partnerships, and the advancement of the field of psychology as a whole.
Experimental Data and Mental Health Statistics
When it comes to understanding the complex relationship between the mind and behavior, experimental psychology plays a vital role. Experimental psychologists use data and statistics to explore the many factors that influence mental health and well-being. By analyzing data related to mental health, they can gain valuable insights into the prevalence, causes, and potential treatments for mental health disorders.
But, let's face it – data and statistics can be daunting, especially if you're not a numbers person. However, it's essential to understand the role of experimental data and mental health statistics in the field of psychology.