The field of mental health is currently witnessing a substantial demand for qualified professionals. Recent statistics highlight the increasing prevalence of mental health issues, leading to a rise in the number of individuals seeking assistance and therapy. This surge in demand emphasizes the critical need for well-trained clinical psychologists who can offer effective interventions and support to those in need.
Michigan offers a range of prestigious Doctorate and Ph.D. programs in Psychology for aspiring researchers and scholars. Renowned universities such as the University of Michigan, Michigan State University, and Wayne State University provide exceptional opportunities for students to pursue their advanced studies.
Besides this, Michigan's Master's in Psychology programs offer a solid foundation for students seeking to enhance their understanding of human behavior and psychological processes. These programs often offer specialization tracks, allowing students to focus on areas such as clinical psychology, counseling psychology, or experimental psychology.
For individuals aspiring to succeed in the field of clinical psychology, it is crucial to strike a balance between academic coursework and practical experience. Many Master's programs incorporate supervised clinical practicum or internships as part of their curriculum. These opportunities enable students to apply their knowledge and skills in real-world settings, working alongside experienced professionals who provide guidance and mentorship.
If you're curious to know more about Master's in Clinical Psychology programs, there are various steps you can take to gather relevant information and make informed decisions. Let's explore some of these steps and dive into the details!
Clinical Psychology Master's Programs
There are plenty of universities that offer captivating and comprehensive Clinical Psychology Master's Programs, each providing a unique pathway to dive into the depths of the human mind and foster a rewarding career in mental health.
As there are numerous options available, it's essential to consider your objectives and preferences carefully. By doing so, you can select the program that aligns best with your goals and interests. Continue reading to explore the possibilities that these programs offer.

The clinical psychology MA program is designed to equip students with the necessary skills to assess and treat mental disorders using individual, family, and group therapies. Unlike counseling programs, which are typically found in schools of education, this program offers a unique curriculum tailored to clinical psychology.
To obtain a degree, students must complete 60 semester credit hours, including nine hours of required foundation courses. Students must also complete 39 hours of concentration courses and a master's thesis or project. Throughout the program, students are exposed to various methodological and statistical procedures, gain research experience, and sharpen their critical thinking, project management, and communication skills.
---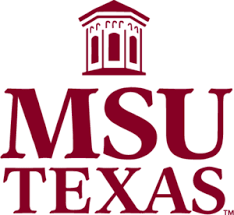 While the primary goal of the program is to train master's level clinicians, the knowledgeable faculty and research experiences also prepare students for doctoral studies. Graduates of the program have been accepted at various well-respected universities such as the University of Oklahoma, Bowling Green State University, Texas Women's University, and the University of North Texas.
The program offers two degree plans for students to choose from. The 60-hour degree plan is sufficient for licensure as a Licensed Psychological Associate (LPA) or Licensed Professional Counselor (LPC) in Texas, and most likely meets the requirements for licensure in other states. Students can anticipate taking courses during the Fall, Spring, Summer I, Summer II, Fall, Spring, Summer I, and Summer II, and will graduate in August (25 months total). Funding from MSU is only available during the Fall and Spring semesters.
On the other hand, the 63-hour degree plan meets the same licensing requirements but replaces one elective course with six hours of thesis. This program will take an additional semester to complete, and students can expect to graduate in December (29 months total).
---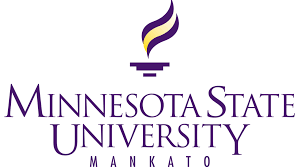 At Minnesota State University, Mankato, the Department of Psychology offers a full-time two-year program that leads to a Master of Arts degree in Clinical Psychology. This program is designed for students who wish to pursue doctoral study and provides rigorous academic and applied training.
With a total of 50 credits, the program requires completion of a thesis and an off-campus clinical practicum. The ultimate goal of the program is to prepare students for advanced study at the doctoral level. The program focuses on integrating the systematic procedures of a researcher and the interpersonal skills of a clinician. Students will learn to identify client problems, apply empirically supported therapeutic techniques, and prioritize concrete behavioral change.
---

The M.S. in Clinical Psychology Program at Morehead State University is designed to provide rigorous training in psychotherapy, research, and the assessment of psychological functioning. With an emphasis on empirically supported therapies, the program prepares students for a career in mental health as licensed psychological associates or practitioners in Kentucky, as well as for doctoral study in Clinical Psychology and other applied psychology programs.
Their accredited master's program in Clinical Psychology offers intensive training in cognitive-behavioral and contextual behavioral science treatments and approaches, as well as in the conceptualization of psychological functioning. Graduates are well-prepared for professional licensures in various states or for pursuing doctoral studies in Clinical Psychology or related fields.
To enroll in our clinical psychology master's program, you'll need to meet certain requirements, such as completion of at least 18 semester hours in psychology, including courses in research methods, statistics, and clinical psychology.
---

The Clinical Psychology MS program at this institution is designed to train students for licensure as a masters level psychologist in Kansas and most other states. These professionals are trained to conduct psychotherapy, psychological assessments, and other professional duties in various settings like psychiatric hospitals, private practices, community mental health centers, and different residential treatment centers.
Apart from preparing students for licensure, the program also equips them for future doctoral studies. It includes 61 credit hours of coursework in assessment, research methodology, psychological interventions, and supervised practicum and internship experiences.
---

Upon completion of the master's degree in Clinical Psychology, you will be equipped with the necessary skills to become a competent mental health professional with a Christian perspective. The program will provide you with a strong foundation in clinical practice, including assessment and counseling of individuals across the lifespan. You will also delve into various topics such as behavioral sciences, theories of counseling and psychotherapy, cognitive assessment, and statistics for the behavioral sciences.
Through this program, you will gain the ability to integrate psychological principles and apply them effectively, demonstrating an advanced understanding of mental disorder diagnosis, assessment, prognosis, and treatment. This program is a 63-hour course that emphasizes comprehensive mental and behavioral healthcare for individuals and families. It also includes training on consultation to agencies and communities, education, and research-based practice.
---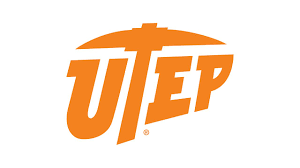 To earn an MA in Clinical Psychology, students must complete 45 credit hours, which includes 21 hours of required coursework, 15 hours of elective coursework, three hours of internship, and six hours of theses. Students interested in pursuing licensure after graduation should consult the Clinical Program Area Director to ensure that their degree plan fulfills current state board requirements. Note that additional counseling coursework is required for licensure as a professional counselor.
The program offers three primary fields of study: PhD Preparation, Licensed Psychological Associate, and Licensed Professional Counselor. The core MA in Clinical Psychology focuses on PhD Preparation, allowing students to enhance their research skills and prepare for a PhD program. Additional coursework is required for those seeking state licensure as a Licensed Psychological Associate or Licensed Professional Counselor, and once licensed, graduates can practice independently in Texas.
---

The Master of Arts (MA) in Clinical Psychology is a 60-semester hour program designed to provide students with an in-depth understanding of the scientific principles and methods of psychology and their practical application to clinical issues. The program aims to prepare students for the practice of psychology or counseling at the master's level of licensure with an emphasis on applied clinical skills.
In order to achieve this goal, students must complete a sequence of core curriculum coursework that emphasizes significant academic areas within psychology. They will then move on to specialized coursework in clinical psychology. The program also includes supervised clinical practicum training, giving students practical experience in the field. Students may also choose to complete an empirical thesis with the guidance of a faculty advisor.
---

The Clinical Psychology specialization of the M.A. degree provides students with a comprehensive education in the fundamental principles of Clinical Psychology, preparing them for further study at the doctoral level or employment in settings that offer psychological services or research.
There are two tracks of study available to meet the students' interests: the Doctoral preparation ("thesis") track, requiring a data-based research thesis, and the Practitioner ("non-thesis") track, which allows students to choose elective coursework while preparing them for work as Psychology Assistants and does not require a master's thesis.
Both tracks require students to complete a 50-credit hour program of coursework and clinical field experiences. The program requires full-time enrollment for two academic years, and no summer courses are offered, although students in the Doctoral preparation track may work on their theses during the summer between the first and second years of the program.
---

The M.A in Clinical Psychology program has two options: clinical research and clinical fieldwork. In the clinical research option, students complete independent research projects under the guidance of a faculty mentor, leading to graduate thesis projects. In the clinical fieldwork option, students participate in fieldwork placements in clinical practicum settings, also with mentor guidance, leading to the completion of comprehensive examinations.
All students gain clinical fieldwork experience through one of the program's in-house clinics supervised by licensed Clinical Psychologists who are full-time clinical faculty. In addition to extensive training in the assessment, diagnosis, and treatment of psychological disorders, as well as quantitative research methods and statistics, through classroom instruction, seminars, and fieldwork training, the program's standout feature is its provision of hands-on clinical-service delivery experience, which is rarely available at the M.A. level. The program is designed to be completed in two years of full-time study.
---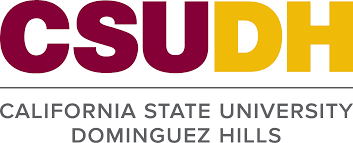 The Clinical Psychology option is intended to meet the needs of college graduates who plan to work in community mental health or are already employed as paraprofessionals and want to advance their education and career opportunities. This option offers a unique opportunity to gain comprehensive academic knowledge of clinical psychology combined with extensive research and supervised experience in applying that knowledge.
Students who want to pursue licensure as a Licensed Professional Clinical Counselor (LPCC) can take additional approved coursework beyond the program's MA requirements. The Psychology Department will provide specific coursework and requirements that must be completed before graduation from the program.
To complete the Psychology M.A. (clinical) program, students must earn 33 credit units, complete 550 hours of supervised practicum in a clinical setting and/or supervised research and teaching in an academic setting, and pass a written comprehensive examination or a thesis. Students who are seeking the LPCC are required to take 63 units of specified coursework in the program and complete a minimum of 280 hours of face-to-face clinical work, supervised by a licensed therapist. These 280 hours are included in the 550 practicum hour requirement, not in addition to it.
---

Washburn University offers a Master's Degree in Clinical Psychology that prepares graduates for careers in community mental health and related fields. One of the unique features of the program is the opportunity for students to begin interacting with clients in their clinic during the second semester of training. This hands-on experience is highly valued by employers and provides students with invaluable practical skills.
In addition, Washburn University offers a large number of internship sites for students to choose from for their off-campus clinical training. The program guarantees an internship to all students, providing them with the opportunity to gain experience and network with professionals in their field.
Upon graduation, students are immediately eligible for licensure in Kansas as a Temporary Licensed Master's Level Psychologist (TLMLP). This allows graduates to begin working in the field and gaining experience towards full licensure as a Licensed Clinical Psychotherapist.
---

Benedictine University's Clinical Psychology program has been equipping students for careers in counseling, psychotherapy, mental health services, and social services for over 35 years. The program offers academic and professional education that prioritizes client-centered skill training while exposing students to a variety of theoretical orientations. Extensive field experience in mental health settings is also a fundamental requirement of the program.
Moreover, the curriculum meets the licensing examination requirements set by the state of Illinois, including the Licensed Professional Counselor (LPC) and the Licensed Clinical Professional Counselor (LCPC) examinations. The program also lays an excellent foundation for future doctoral study. Graduates of the program have a superior reputation in the workforce, and they are mainly employed in private practice, public mental health centers, hospitals, residential treatment facilities, and social service agencies that serve individuals and families.
---

Eastern Illinois University is located in Charleston, Ill., a town with a population of around 20,000. With approximately 8,000 students, the school is small enough to foster close faculty-student relationships while offering numerous academic, cultural, and social opportunities.
The M.A clinical program at Eastern Illinois University is designed to be completed in two years, including coursework, an internship, and a thesis. The curriculum emphasizes therapeutic interventions, psychological assessment and diagnosis, and research, with the capstone experiences being a clinical practicum, a two-semester clinical internship, and a master's thesis.
All full-time, tenure-track faculty members in the psychology department at Eastern Illinois University hold doctoral degrees from prestigious universities throughout the United States. The clinical program boasts a faculty-graduate student ratio of less than 1:5, providing critical training and a rich interactive learning environment.
---

The clinical psychology graduate program at UAA offers a 48-credit hour master's degree that meets the state licensing requirements for a Licensed Psychological Associate (LPA) requiring 48 graduate credit hours, a Licensed Professional Counselor (LPC) requiring 60 graduate credit hours, or a Licensed Behavior Analyst (LBA) requiring BACB Certification.
To receive support throughout the program, students can choose a faculty advisor that aligns with their interests. Additionally, a clinical training coordinator and committee and an internship supervisor are available to connect students with academic and training opportunities.
During the program, students will have three semesters of supervised clinical training, including a one-semester practicum at the UAA Psychological Services Center and two semesters at a behavioral health or health psychology internship in a community clinic or agency.
---

The Clinical Psychology Master of Arts program is a terminal degree program that equips students with the skills necessary to become a master's level practitioner, and it also prepares them for doctoral-level training in Psychology. The curriculum consists of four semesters of coursework, which includes research methods and other essential areas of psychology, such as diagnosis and interventions for behavioral health problems, professional issues, intelligence and personality assessment, health psychology/behavioral medicine, and community psychology.
Students can choose to complete an empirical thesis or additional coursework through a non-thesis track. Furthermore, two clinical practica are taken during the second and third semesters, and a 600-1,000 hour supervised internship is required to complete the program. Graduates of the program are eligible for licensure as Licensed Psychological Associates in North Carolina.
---

The College of Arts, Sciences, and Letters (CASL) at the University of Michigan-Dearborn provides a 48-credit, two-year Master of Science in Clinical Health Psychology. It aims to equip mental health care providers with skills to work in traditional clinical psychology settings and primary care. By completing the program's curriculum and obtaining one year of supervised postgraduate experience in a healthcare setting, students fulfill the course requirements for the Michigan Limited License in Psychology.
Students have the option to take two elective courses or complete a master's thesis under the guidance of program faculty. The program is open to both full-time and part-time students holding an undergraduate degree, leading to a degree in Behavioral Sciences that meets the requirements of the Michigan Limited License in Psychology. Graduates are well-prepared to provide evaluation, counseling, and therapy services in various clinical settings, with a focus on psychological interventions for medical issues.
---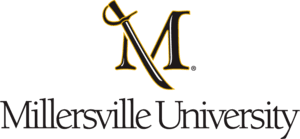 The Clinical Psychology Master of Science program offers two options: a 42-credit option suitable for those planning to enter a doctoral program and a 60-credit option that meets the educational requirements for the Licensed Professional Counselor (LPC) PA regulations and is recommended for those seeking licensure.
For more information about the program, please refer to the Graduate Catalog or contact the Graduate Studies Office. The application deadline is January 15th for fall admission, June 1st (space available basis) for those who missed the January deadline, and October 1st for spring admission.
---

The Clinical Psychology Program at TU has been continuously accredited by the American Psychological Association since January 1991. The program is grounded in the scientist-practitioner model, which emphasizes the application of scientific psychology theories, methods, and findings to clinical problems. Licensing laws vary from state to state, so students should consult the licensing body in the state where they plan to practice to learn about licensure opportunities and requirements at the master's level.
To gain professional experience, our students participate in practica that provide opportunities to work with mental health professionals in community settings. The department has established relationships with a variety of agencies where students can interact with professionals. Placements include the university health center, community mental health centers, prisons, hospitals, and private practice groups.
Clinical training is supervised, and practicum activities are organized and monitored by the coordinator of practicum training and the clinical program committee. Successful completion of required coursework is necessary to begin supervised clinical training, which typically starts during the summer after the first year of instruction.
---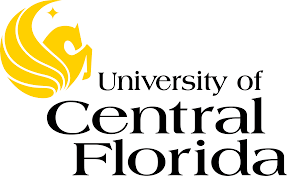 The UCF Sanford/Lake Mary Campus offers a Master of Arts Clinical Psychology Program with two tracks. The Applied Pre-Licensure/Non-Thesis Track is designed for students who wish to provide clinical services in various settings such as community agencies and private practice. After completing the program and two years of postgraduate supervised clinical experience, graduates are eligible to become Licensed Mental Health Counselors (LMHCs) in Florida.
This track has been offered for decades and the primary goal is to train students to become licensed, master's-level clinicians. The program requires a full course load (9-12 credits per semester) for two years and includes a practicum (10 hours/week in the first spring) and an internship (20 hours/week in the fall, spring, and summer of the second year). A majority of the graduates pursue clinical practice and obtain licensure at the master's level. The program usually admits 15 to 16 students each fall term.
---

The Master of Arts in Clinical Psychology (MA) program is designed to equip students with the knowledge and skills required to become limited licensed psychologists. The program's curriculum encourages students to combine core psychological knowledge with developing clinical skills and attitudes.
Upon completing the accredited program, graduates can apply for the Temporary Limited License in Psychology (TLLP) in Michigan. After fulfilling 2,000 hours of postgraduate supervised clinical experience and passing the Examination for Professional Practice in Psychology (EPPP), graduates can apply for the Permanent Limited License (LLP) at the master's level.
Students may also choose to enroll in an MA with an Applied Behavior Analysis (ABA) concentration, which requires the completion of 13 courses and a practicum experience. The time to complete the ABA program depends on the pace of enrollment, and two years of enrollment are necessary to fulfill all requirements.
---

To graduate from the MA program, students must complete at least 17 units. This includes mandatory courses in the Research Core, such as Research Methods/Statistics (3 units), Advanced Research Methodology (1 unit), and Scientific and Professional Ethics in Psychology (1 unit). Apart from these compulsory courses, students can choose between five to eight elective courses throughout the year, across Fall, Winter, Spring, and Summer II quarters. Students can pick courses from the Foundational, Bases of Behavior, or Clinical level, as well as from one or more of the emphases or Major Areas of Study.
In addition to the Research Core and Elective courses, MA students must participate in the Career Development Proseminar every week for the first four quarters of the MA Program. This Proseminar provides students with an overview of the MA program, introduces them to various mentors and labs across Northwestern, explores career options in academic clinical psychology, helps them refine their interests in academic clinical psychology, and prepares them for their next steps in their careers, such as developing applications for PhD programs and preparing for interviews.
---

By completing this 60 credit-hour program, you will gain comprehensive training in psychological assessment and intervention, as well as the underlying theories and research. Upon graduation, you will be eligible to apply for licensure as a professional counselor (LPC) and a clinical professional counselor (LCPC) in Illinois and most other states. LPCs can work in various specialties, including guidance counseling, family therapy, substance abuse counseling, and couples therapy. The program includes two years of coursework and one year of supervised clinical experience. While a thesis is not required, students are encouraged to pursue research assistantships with faculty.
Moreover, students have access to over 200 partner sites in the Chicago area, where they can receive practical training in client advocacy and mental health through coursework and internships. If you are interested in working with children, you may want to consider the master's program in school counseling.
---

The Counseling Psychology program provides students with the necessary knowledge and skills to succeed as professional therapists by focusing on a relational and systemic counseling model. One unique feature of the program is the 12-month practicum opportunity offered at our on-site Community Counseling Center program locations. These low-cost community counseling facilities provide graduate students with intensive on-site clinical training.
To complete the program, students must earn 60 units, typically taking 2-3 years. The program is offered in an on-campus format, allowing students to enroll as full-time or part-time students. Courses are available during the Fall and Spring semesters (15 weeks) as well as during summer sessions.
---

Upon enrollment in the program, you will be required to complete a two-semester internal practicum at the Psychological Services Clinic, as well as a 500-hour internship at one of the many high-quality sites in Houston. During these hands-on learning experiences, you will receive valuable feedback from licensed supervisors to refine your skills. The program is designed to prepare you for a career in a variety of settings, such as clinics, hospitals, research facilities, or private practice. Furthermore, the program satisfies the requirements for Licensed Professional Counselor or Licensed Psychological Associate licensure in Texas, and students have the opportunity to work with UHCL faculty on original research projects.
The deadline for admission to the program is Fall only, and the final deadline for application is January 25. You can apply online through GoApplyTexas.org as a graduate student and select "Four-year College/University and Graduate School" as your application type. Choose "HSH-Clinical Psychology" as your first choice major. It's important to note that the program application is only available during the selected Fall semester.
---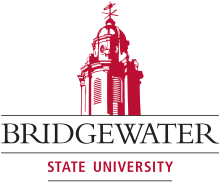 BSU offers a clinical psychology master's degree program to both full-time and part-time students. Their flexible course schedules allow you to take evening and summer coursework, enabling you to complete the program in as little as two years and prepare for various master's in clinical psychology jobs. Experiential learning is emphasized throughout the program with 100 hours of clinical practicums and 600 hours of internships spread across six semesters.
With a 10-to-1 student-to-faculty ratio, our small classes allow for a more personalized learning experience where you can easily connect and network with your classmates and faculty members. BSU aims to personalize our clinical psychology degree program to suit your career goals.
BSU's master's in clinical psychology is affordable with the same tuition rate for both in-state and out-of-state students. Graduate assistantships are also available on a competitive basis and cover tuition and fees for the program, enabling you to advance professionally without financial burden.
---
Clinical Psychology Associations, Journals, and Resources
Did you know that within the expansive field of clinical psychology, a tapestry of associations, journals, and resources intertwines to form a rich fabric of knowledge and innovation? It's a fascinating realm where professionals and researchers come together to advance our understanding of the human mind and improve mental health outcomes.
Together, this compilation will open you to a world of collaboration, innovation, and growth. It is an invitation to explore, engage, and immerse yourself in the vibrant community of professionals who are dedicated to making a positive impact on the lives of individuals and the field of clinical psychology as a whole.
Mitch's Uncensored Advice for Applying to Graduate School in Clinical Psychology:
Mitch's Uncensored Advice for Applying to Graduate School in Clinical Psychology is a concise guide that aims to give readers a comprehensive understanding of various career opportunities in the mental health industry. It also provides valuable insights into the application process for one of the most popular options available: the clinical psychology doctoral (M.A) program.
The guide contains practical advice, tips, and strategies to help prospective students navigate the highly competitive application process and maximize their chances of success. By reading this guide, aspiring clinical psychologists can gain a better understanding of the field and make informed decisions about their academic and career paths.
APA Society of Clinical Psychology: The APA Society of Clinical Psychology is dedicated to advancing the field of Clinical Psychology by promoting the integration of clinical psychological science and practice across various domains, including education, research, application, advocacy, and public policy. Their mission is to advance the understanding, treatment, and prevention of psychological disorders and promote overall mental health and well-being.
Through their various initiatives, programs, and publications, the APA Society of Clinical Psychology provides resources and support to psychologists, students, and researchers working in the field of Clinical Psychology.
Elsevier Journals in Psychology: As a peer-reviewed journal, Elsevier ensures that published research meets high standards of quality and accuracy, which can be a valuable learning experience for students who are interested in pursuing careers in research.
In addition, Elsevier Journals in Psychology often include special issues or sections that focus on specific topics or areas within the field, providing students with opportunities to delve deeper into their areas of interest. The journals may also feature commentary and discussion sections that offer critical analysis and differing viewpoints on important issues in psychology.
VA Maine Healthcare System Psychology Training Program: The VA Maine Healthcare System Psychology Training Program is a training program for psychology students interested in gaining clinical experience in a healthcare setting. The program is affiliated with the U.S. Department of Veterans Affairs and provides training in evidence-based practices for a variety of mental health conditions, including post-traumatic stress disorder (PTSD), depression, and substance abuse.
The program offers various training opportunities, including internships, fellowships, and postdoctoral training. Students are provided with supervised clinical experiences in both inpatient and outpatient settings and have access to a range of resources, including training seminars, case conferences, and individual and group supervision.
New York State Psychological Association: The New York State Psychological Association (NYSPA) is a professional organization that supports and advocates for psychologists in the state of New York. With over 3,000 members, NYSPA offers a wide range of benefits, including access to continuing education programs, networking opportunities, and resources for career development.
NYSPA also offers resources and support for psychology students, including scholarships and mentorship programs. These opportunities allow students to connect with professionals in the field, gain valuable experience, and receive guidance as they navigate their education and career paths.
American Academy of Clinical Psychology: The American Academy of Clinical Psychology (AACP) is an organization dedicated to advancing the field of clinical psychology as both a science and a profession. Their primary focus is on promoting research, education, and clinical practice in clinical psychology to improve the lives of those with mental health needs.
For students interested in pursuing a career in clinical psychology, AACP offers numerous benefits and resources. Students have the opportunity to connect with experienced professionals in the field through mentorship and networking events, as well as access to AACP's publications and conferences. AACP also provides scholarship and grant opportunities to support students' education and research in clinical psychology.
Society for a Science of Clinical Psychology: The Society for a Science of Clinical Psychology (SSCP) is committed to promoting the integration of scientific research and clinical practice in the field of clinical psychology. With a diverse membership representing various interests and theoretical orientations, SSCP aims to enhance the connection between science and practice in clinical psychology training, research, and practical applications.
Through its initiatives and programs, SSCP offers resources that support the integration of science and practice in clinical psychology. Members can access publications and attend conferences that provide opportunities for professional development, mentorship, and networking. Additionally, SSCP advocates for policies that advance the integration of science and practice in clinical psychology.
Psychological Clinical Science Accreditation System: The Psychological Clinical Science Accreditation System (PCSAS) offers accreditation to Clinical Psychology PhD programs that follow a clinical science training model. This rigorous and objective accreditation ensures that the programs produce highly competent clinical psychologists who can apply the best scientific knowledge in mental health, generate new knowledge in the field, and use their expertise to improve public health.
By accrediting programs that adhere to a clinical science model, PCSAS encourages the development of highly skilled and knowledgeable clinical psychologists who can make meaningful contributions to the field of mental health. Graduates from PC SAS-accredited programs are well-equipped to address the challenges facing individuals and communities affected by mental health issues.
Academy of Psychological Clinical Science: The APCS is a prestigious organization consisting of doctoral and internship programs in clinical and health psychology across the United States and Canada. A key goal of the APCS is to promote clinical psychology training programs that are grounded in scientific principles and produce highly competent and effective clinical psychologists.
The Academy carefully selects programs that exhibit a strong commitment to clinical science training and a successful history of producing graduates who can apply scientific knowledge to real-world clinical situations. By joining the APCS, programs can network with other top-tier programs and access valuable resources to improve clinical science training.
APA Society for the Psychology of Aesthetics, Creativity and the Arts: The APA Society for the Psychology of Aesthetics, Creativity and the Arts (SPACA) is an organization dedicated to advancing research and understanding in the field of aesthetics, creativity, and the arts. SPACA members represent a diverse range of academic and professional backgrounds, including psychology, neuroscience, education, philosophy, and the arts.
The mission of SPACA is to promote the study of aesthetics, creativity, and the arts through interdisciplinary research, education, and advocacy. The organization provides numerous opportunities for members to share research, engage in professional development, and collaborate on interdisciplinary projects. SPACA also publishes a quarterly newsletter and hosts an annual conference, which serves as a forum for presenting new research and networking with colleagues.
Council of Professional Psychology Specialities: The Council of Professional Psychology Specialties (CoPS) is a non-profit organization that advocates for the development and recognition of specialties in professional psychology. CoPS represents a wide range of specialties, including cognitive psychology, child psychology, health psychology, clinical psychology, forensic psychology, geropsychology, school psychology, and more.
CoPS works to ensure that professional psychology specialties are appropriately recognized by accreditation bodies and regulatory agencies. The organization also promotes the development of educational and training programs that meet the unique needs of each specialty. CoPS provides a forum for members to collaborate and share information, and it advocates for public policies that support the practice of professional psychology specialties.
Colorado Psychology Internship Consortium: The Colorado Psychology Internship Consortium, also known as CO-PIC, is a unique collaboration of five sites that share resources and faculty to provide high-quality training for psychology interns. CO-PIC aims to prepare psychologists to provide exceptional behavioral healthcare services to people in the state of Colorado.
The internship program offers a one-year, full-time doctoral clinical psychology internship beginning in July of each year. CO-PIC provides generalist training, along with the opportunity for specialized elective training that varies across the five training sites located in Eagle County and the Denver Metro Area.
Interns have the opportunity to work with diverse populations and gain hands-on experience in a range of clinical settings. The program is designed to meet APA accreditation standards and provides interns with the knowledge, skills, and competencies necessary to become competent and ethical psychologists.
Clinical Psychology Data and Mental Health Statistics
Within the realm of mental health, the wealth of data and mental health statistics acts as a treasure trove, holding immense value for researchers, practitioners, and policymakers. Through careful exploration of these invaluable resources, we embark on a journey of enhanced comprehension regarding the complexities of mental health issues that impact individuals and communities alike.
Our quest unravels hidden patterns, identifies emerging trends, and paves the way for evidence-based strategies aimed at prevention, treatment, and support for those in need.