If you're interested in a field of psychology that goes beyond the individual and focuses on the relationships between individuals and the communities they belong to, then a Master's in Community Psychology may be the perfect fit for you. This branch of psychology emphasizes theory, research, and practice relevant to social systems within communities and their reciprocal relationships with individuals.
It encompasses other fields such as sociology and public health and places special emphasis on social welfare, community mental health, and prevention. So, if you want to learn more about the benefits of pursuing a Master's in Community Psychology and the career opportunities it can offer, be sure to read on for more information.
Community Psychology Master's Programs
Choosing the right master's degree program in community psychology can be a daunting task with numerous options available. However, one of the factors that can significantly affect your decision is the cost of the program.
To help ease the burden of making such an important decision, we've created a comprehensive list of the most affordable community psychology master's programs available.

The Alverno College Community Psychology Master's program is designed to help you achieve your goal of becoming a Licensed Professional Counselor. Throughout the program, you will explore community issues and engage with organizations, deepening your understanding of how community well-being and individual well-being are interconnected.
Students must complete a 700-hour supervised practicum experience. The program will assist you in finding a suitable placement for this requirement. In certain cases, it may be possible to complete a portion of your practicum at your current workplace, provided that appropriate tasks and supervision can be arranged.
Upon graduation, you will be eligible to pursue Wisconsin's Licensed Professional Counselor designation. To obtain this license, graduates must first acquire a Counselor-in-Training License while completing post-graduate supervised hours, which are required for full licensure.
---

The Community Psychology graduate program at Martin University is specifically designed to develop professional mental health counseling skills. Graduates will be prepared to work in various community settings where mental health counseling is needed, such as addiction facilities, public and private counseling centers, correctional institutions, and inpatient psychiatric units.
After completing the degree, graduates will be ready to join the professional workforce or pursue further graduate education, such as a Doctor of Philosophy (Ph.D.) or Doctor of Psychology (Psy.D.). This program is not a general Master of Psychology program; it is tailored for individuals seeking to enter the mental health profession.
---

This program at Russell Sage College combines academic, clinical, and research classes in the behavioral sciences to help students build therapeutic skills under the guidance of licensed professionals. The Counseling and Community Psychology master's degree is approved by the New York State Education Department's Office of the Professions and graduates are eligible to take the LMHC exam.
Classes are designed to fit the schedules of working adults, with evening classes being the norm at both campuses in Albany and Troy, New York. Weekend or reduced-seat time classes are also available. Students typically complete the 60-credit counseling psychology master's degree within three years by taking two to three classes per semester, including summers.
---

The Department of Psychology at this university offers a Master of Arts (M.A.) degree with two concentrations: Clinical-Community Psychology and School Psychology. To earn an M.A. degree, students must complete 60 graduate credit hours of coursework, 450 hours of practicum, and pass the Comprehensive Examination.
The program is designed to prepare students to work in mental health and social services agencies, junior and community colleges, or similar functions in business and industry. Students can also pursue a research plan to develop competencies that apply to psychological problems related to improving urban life.
In the first year, students are prepared in foundational areas, laboratory work in assessment methods, and psychological counseling techniques. The second and third years consist of academic work and supervised practice (a minimum of 450 clock hours) in an approved agency or institution. Upon completion of the program, students are eligible to apply for licensure as a Licensed Psychological Associate (LPA) from the Texas Behavioral Health Executive Council or from boards in other states with similar requirements.
---

The University of New Haven's Master's Program in Community Psychology has been preparing graduates for professional careers in mental health and related human services for 50 years. This program delivers a unique applied psychology education, offering four concentrations – community mental health, community research and evaluation, program development, and forensic psychology – enabling students to customize the curriculum according to their individual needs and professional aspirations.
Students learn to employ various psychological and social sciences theories and approaches to comprehend and influence the intricate forces affecting individual and community behavior and well-being.
Designed to accommodate students' diverse needs, the program allows them to complete their degree, gain practical experience, work full-time or part-time, and manage financial obligations. Full-time students can finish the program in two years, with classes scheduled during evening hours to suit working students' schedules.
---

The Applied Community Psychology program focuses on both academic excellence and practical application of community practice skills. Specialization students receive individualized attention to their professional development needs. The program offers ongoing support and career development opportunities through a professional development model. This model has been recognized by the Society for Community Research and Action (Division 27 of the American Psychological Association).
In 2010, the Applied Community Psychology Specialization received the Outstanding Program Award, and its director, Dr. Sylvie Taylor, received the 2008 Outstanding Educator Award. The specialization's core philosophy is to equip students with marketable skills that will give them an edge in their professional careers. As part of this philosophy, the program has formalized a comprehensive Professional Development Model to help students maximize their capacity for future success.
---

The Master of Arts in Community Psychology offers a flexible learning experience with on-ground instruction and some online or hybrid courses. Unlike other psychology master's programs in the Pittsburgh region, this program focuses on a blend of existential-humanistic, feminist, critical, and liberation social psychologies.
Using a holistic approach to better understand experience and behavior, M.A. students collaborate with communities to address their unique needs, as identified by community members and organizations. After reviewing research and evaluating assessments, students create plans to support and improve the mental health and well-being of the community members.
---

Portland State University offers a Master's in Applied Community Psychology program designed to prepare students to address social issues and promote well-being at individual and community levels.
In the Community Psychology track, students explore the definition and conceptualization of social problems, social ecology, social systems, intervention and change models (such as empowerment and prevention), human diversity, social support, mutual aid, and sense of community. They engage in research and action projects within community settings, applying core theories, concepts, and methods.
The research and training in Community Psychology align with Portland State University's Community Partnerships, Diversity, Internationalization, Sustainability Initiatives, and the Social Determinants of Health Initiative.
---

Florida Agricultural and Mechanical University's Community Psychology Program provides students with the academic, research, and multicultural skills required for professional employment or doctoral-level training. With a particular emphasis on Black psychology and the mental health of populations of African descent and people of color, the program integrates content courses and experiential exposure to support this multicultural focus.
Graduation requirements for the program include a minimum of 46 semester hours, including 34 hours of coursework, a one-semester internship, and a research thesis (Thesis-track) or approved research project (Professional-track).
---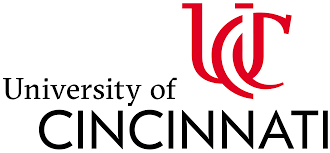 The Master of Applied Psychology (MAP) program offers two primary areas of focus: Organizational and Community Psychology. Both areas require a strong foundation in psychology, including knowledge of the factors that influence behavior (social psychology) and how individuals think, process information, and make decisions (cognitive psychology).
In addition, both areas emphasize the development of statistical and methodological skills needed to assess individual, group, or organization-level phenomena and to design and test interventions aimed at improvement.
The MAP program maintains a small class size, admitting fewer than 20 students each year. This enables students to work closely with program faculty to identify elective coursework that aligns closely with their areas of interest.
---
Community Psychology Associations, Journals, and Resources
If you're passionate about community psychology, it's crucial to keep up with the latest research, news, and resources in the field. Luckily, there are plenty of community psychology associations, journals, and resources that can help you stay informed and engaged. Whether you're a student, researcher, or practitioner, staying connected to these resources can help you succeed in your community psychology endeavors.
American Association of Community Psychiatry:The American Association of Community Psychiatry (AACP) is a professional network of community psychiatrists and other mental health practitioners who work together to promote resiliency and recovery-oriented psychiatric services for individuals, families, and communities.
Through its advocacy efforts, the AACP also works to raise awareness of the unique challenges facing communities and individuals who are underserved or marginalized by the mental health system.
American Journal of Community Psychology: As the official publication of the Society for Community Research and Action, it serves as a forum for the dissemination of knowledge, ideas, and best practices to psychologists and other mental health professionals working in the community.
By sharing insights and perspectives on a wide range of topics in community psychology, the AJCP helps to advance the field and support the development of evidence-based interventions that promote individual and community well-being.
APA Society for Community Research and Action: The APA Society for Community Research and Action (SCRA), also known as Division 27 of the APA, is dedicated to advancing the development of theory, research, and practice related to the reciprocal relationships between individuals and the social system that constitute the community context.
The division organizes a biennial conference that lasts for three days and has established interest groups in the areas of rural psychology, aging, applied settings, prevention issues for children and youth, and international community psychology.
Global Journal of Community Psychology Practice: The Global Journal of Community Psychology Practice (GJCCP) is an online journal that serves practitioners of community psychology and community improvement. Its aim is to collaborate with practitioners and applied researchers to share quality work and foster a learning community that contributes to ongoing advances in the field of Community Practice, both in psychology and related disciplines.
GJCPP is published quarterly online, with a mix of peer-reviewed (e.g., articles and tools) and non-peer-reviewed materials (e.g., submissions from section editors for videos, book reviews, and interviews). Manuscripts are invited on various topics related to the application of community practice in different settings.
Community Psychology Topical Interest Group: The Community Psychology Topical Interest Group (CP-TIG) promotes the values and methods of community psychology in evaluation and evaluation theory and practice. Its vision is to strengthen relationships among evaluators who share community psychology values, expand opportunities for support, network building, and future collaborations.
Society of Community Research and Action – Community Psychology: The Society for Community Research and Action, also known as Community Psychology Division 27 of the APA, is a professional organization dedicated to community psychologists and those interested in community empowerment, prevention, and health.
Community psychology takes a systemic approach, integrating social, cultural, economic, political, environmental, and international influences to promote positive change, health, and empowerment at both individual and systemic levels.
Community Psychology Data and Mental Health Statistics
Being aware of the latest mental health data and statistics is vital for anyone working in the field of community psychology as mental health is a significant aspect of community well-being. There are several useful resources available that provide access to mental health data and statistics, including: