Masters in Psychology programs in New Mexico offer a wide variety of degree options for aspiring psychologists. Three schools offering programs in the state are New Mexico State University, the University of New Mexico, and the University of the Southwest. Each school offers a variety of graduate programs, with seven different degree programs available in total. These programs range from Master of Science and Master of Arts degrees to Doctor of Psychology degrees. Programs may focus on clinical, counseling, school psychology, and other specialty areas such as forensic psychology or industrial and organizational psychology. Coursework may include topics such as psychopathology, research methods, and psychotherapy. Depending on the program, students may need to complete either a research or clinical practicum as part of their studies. Graduates of Masters in Psychology Programs in New Mexico will be well-prepared to pursue a career in psychology or related fields. Moreover, completion of these programs will provide individuals with the necessary foundation to become a licensed psychologist in New Mexico, enabling them to contribute to the field of psychology and make a positive impact on the lives of others.
In addition to the diverse array of master's programs, New Mexico also offers a range of Ph.D. programs in psychology for individuals seeking advanced education and specialization in the field. Several reputable institutions, including New Mexico State University, the University of New Mexico, and the University of the Southwest, provide Ph.D. programs designed to meet the academic and professional needs of aspiring psychologists. These doctoral programs allow students to delve deeper into their chosen areas of expertise, conduct advanced research, and contribute to the advancement of psychological knowledge.
Master's in General Psychology

The Master of Science in Psychology program at New Mexico Highlands University offers an innovative and comprehensive approach to psychology studies. Students will gain the skills necessary to work as professional psychologists and pursue concentrations in Cognitive Neuroscience, Clinical Psychology, Developmental Psychology, Health and Rehabilitation Psychology, Industrial Organizational Psychology, or Social Psychology. The program is located in Las Vegas, New Mexico, and is accredited by the Higher Learning Commission. With courses taught by renowned faculty, students will gain a comprehensive understanding of psychological principles and theories and develop the skills to apply them to real-world settings. Through this program, students can become successful practitioners in the field of psychology.
Click here for Masters in Clinical Psychology programs in the state of New Mexico.
---
Master's in School/Educational Psychology

The University of New Mexico's Educational Psychology MA program is located in the heart of Albuquerque, New Mexico, and is accredited by the Higher Learning Commission. This program offers concentrations in School Psychology and Qualitative Research, allowing students to specialize in the areas that most interest them. It offers courses in research methods and data analysis, psychometric techniques, theories of learning and instruction, and educational assessment and evaluation. Through this program, students gain the knowledge and skills needed to become successful educational psychologists who can help students and teachers better understand learning processes, promote positive educational outcomes, and create effective learning environments.
---
Other Psychology Programs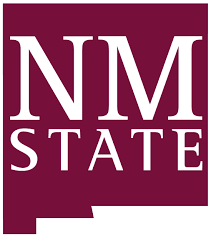 New Mexico State University offers an excellent MA in General Experimental Psychology program located in Las Cruces, NM. This program provides a comprehensive education in the field of experimental psychology and allows students to specialize in areas such as cognitive, developmental, and social psychology. The Higher Learning Commission accredits it and offers a rigorous curriculum focusing on research, data analysis, and writing skills. Students will gain the knowledge and skills necessary to pursue a career in clinical, industrial/organizational, or academic psychology. Additionally, the program offers opportunities to participate in research, internships, and field experiences. It is an excellent choice for those interested in a career in psychology.
---
New Mexico Psychology and Mental Health-Focused Organizations
New Mexico Data and Mental Health Statistics