Vermont, with its captivating landscapes and charming towns, offers a unique environment for students looking to pursue a Master's degree in Psychology. The state is home to a number of esteemed U.S News and World Report universities and colleges, providing quality education and resources that support students in their academic and professional journey.
Furthermore, Vermont consistently ranks among the "smartest states in the U.S.," as evidenced by high school graduation rates, standardized test scores, post-secondary enrollment, and the average education levels of its residents. So, whether you're looking to deepen your understanding of the human mind, enhance your career prospects, or make a lasting impact on people's lives, Vermont's educational institutions have a lot to offer.
Join us as we uncover the myriad opportunities awaiting you in this beautiful and intellectually stimulating corner of the United States.
Vermont Master's in Psychology Programs
Vermont offers several distinguished universities that provide a comprehensive Master of Arts in Psychology program lasting around two years. The program offers an immersive experience through research, patient interaction, or internship opportunities.
Enrolling in one of Vermont's reputable universities is an excellent choice for pursuing your MA in Psychology. Earning a Master's degree is a major accomplishment for those who want to become a licensed psychologist in Vermont. But Earning a Ph.D degree in psychology can pave the way to a variety of career paths and areas of expertise. Here are some of the highly regarded institutions in the state offering this program:
Master of Arts in Clinical Psychology

Saint Michael's College provides an accredited Master of Arts (M.A.) in Clinical Psychology program that prepares students for mental health care careers and further graduate studies. The program emphasizes core courses, electives, and practicum experiences to develop practical skills in real-world clinical settings under licensed professionals' supervision. Coursework covers vital topics such as psychopathology, psychological assessment, psychotherapy, research methods, and ethics, enabling students to acquire the knowledge and skills necessary for effective clinical practice and research. Moreover, students can choose to pursue a thesis or complete a comprehensive examination to fulfill their degree requirements.
The program requires completion of 60 credit hours, typically achieved in two years of full-time study. Upon completion, graduates can pursue various careers in mental health care or continue their studies in doctoral programs. With its well-rounded curriculum and practicum experiences, Saint Michael's College's MA in Clinical Psychology program provides students with the foundational knowledge and practical skills required to excel in the field.
Location: Colchester, Vermont
Us News Ranking: 119 in National Liberal Arts Colleges
Cost per credit: We advise you to contact directly by their email at admission@smcvt.edu with any questions on program cost & related learning fees.
Click here for Masters in Clinical Psychology programs in the state of Vermont.
---
Master of Arts in School Psychology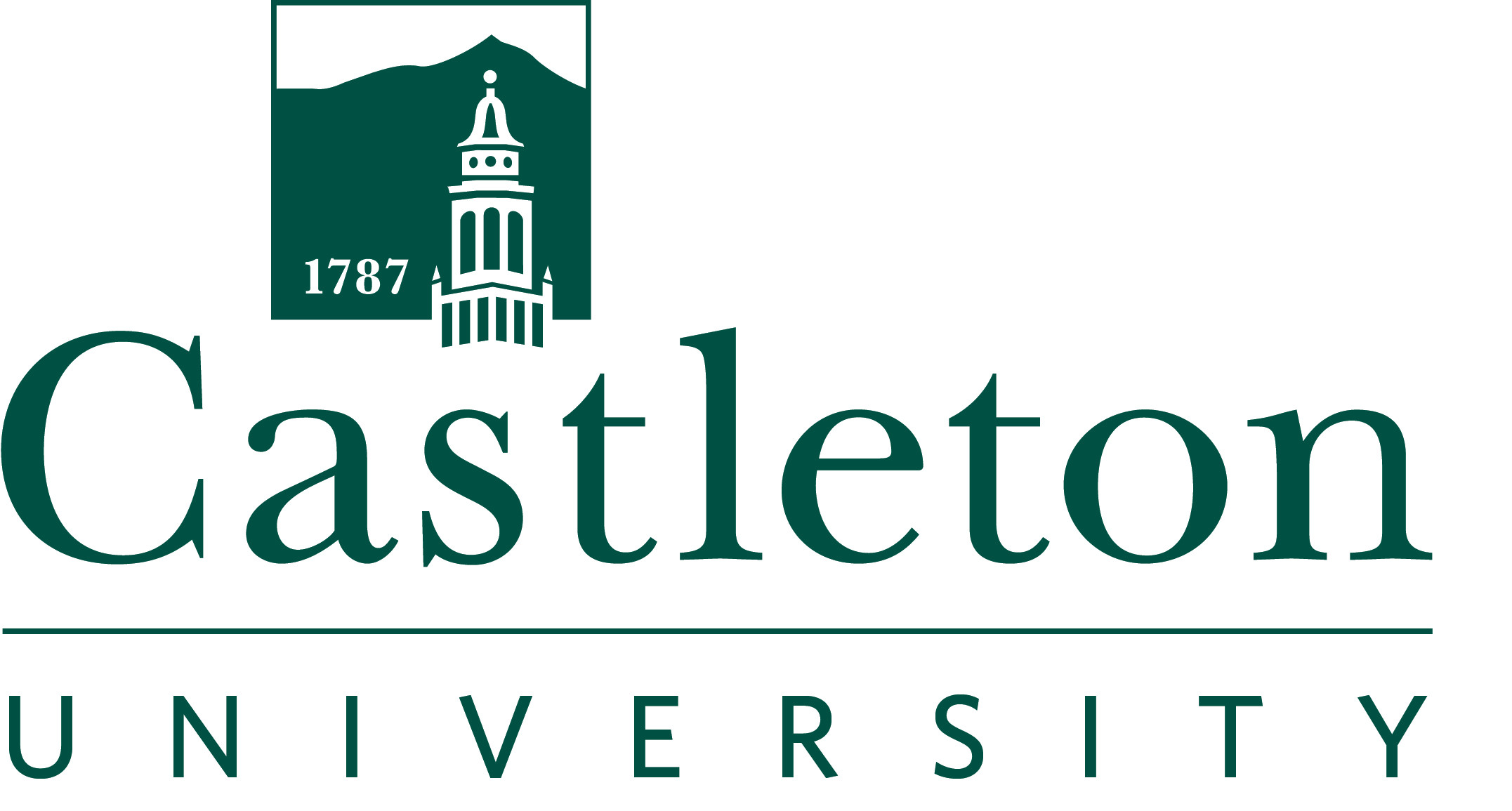 Castleton University in Castleton, Vermont, offers a Master of Arts (MA) in School Psychology program, preparing students for fulfilling careers in educational settings. The university is accredited by the New England Commission of Higher Education (NECHE), which ensures high-quality academic standards. In addition, the program is approved by the National Association of School Psychologists (NASP).
The program consists of 66 credit hours, typically completed over three years, including both coursework and field experience. In the first two years, students focus on academic courses, while the third year is dedicated to a full-time internship in a school setting, providing practical experience under the supervision of a licensed school psychologist. Coursework includes topics such as cognitive assessment, learning disabilities, behavioral interventions, and counseling techniques, equipping graduates with the skills required to address various academic and mental health challenges faced by students.
Location: Castleton, Vermont
Us News Ranking: 133-175 out of 181 Regional Universities North
Cost per credit: The tuition fees for Saint Michael's College are charged on a per-credit basis. For both in-state and out-of-state students, the tuition fee per credit is $639.
---
Master of Arts in Psychology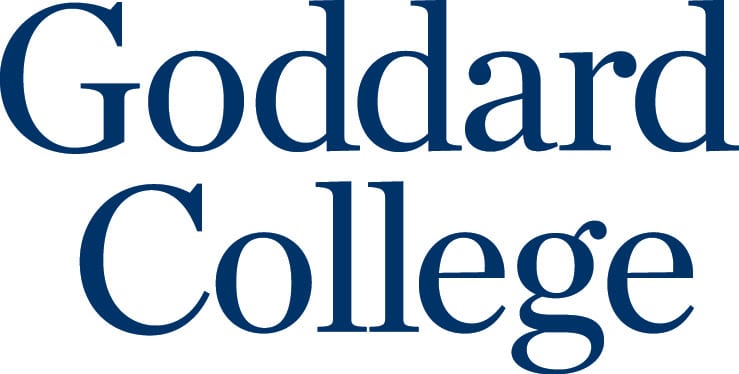 Goddard College, accredited by the New England Commission of Higher Education (NECHE), offers an MA in Psychology program with a unique low-residency model, enabling remote coursework and occasional on-campus residencies. Combining rigorous academics with a focus on individualized learning, Goddard College's psychology program is designed to meet the diverse needs of students seeking to deepen their understanding of human behavior and mental processes.
It features coursework that promotes critical thinking, self-reflection, and practical skill development, addressing topics such as human development, personality theories, psychological assessment, research methods, and ethics. Typically completed in four semesters, this 48-credit program comprises on-campus residencies and 16-week independent study sessions under a faculty advisor's guidance. Students are encouraged to undertake research projects and incorporate their learning experiences into professional settings.
Location: Plainfield, Vermont
Us News Ranking: 1,362 out of 2,241 schools
Cost per credit: For part-time students, the tuition fee is calculated on a per-credit basis. Depending on the program, part-time study options can range from 3 to 9 credits. The cost per credit for part-time study is $1,066. Please note that part-time study options may vary depending on the specific program of study.
---
Vermont Psychology Licensing and Resources
It is essential for those interested in pursuing a career in psychology to become familiar with the licensing requirements and available resources in their state. These resources can provide individuals with necessary guidance and knowledge to help them navigate the world of psychology in Vermont.
For more information on Vermont's psychology licensing requirements and available resources, you can visit the following websites of professional organizations such as:
Vermont Psychologist License Lookup: The Vermont Office of Professional Regulation (OPR) offers a comprehensive online directory of licensed professionals, including those in psychology. This directory enables users to search for licensed psychologists by name, license number, or location. In addition to licensure status, the OPR provides information on disciplinary history and expiration dates for each licensed professional listed.
Utilizing the OPR directory and resources is essential for individuals seeking to verify the licensure status of a psychologist or obtain information on licensure requirements and procedures in Vermont.
Vermont Board of Psychological Examiners: Obtaining a psychology license is essential for those pursuing a career in the field of psychology. In Vermont, licensure is granted by the Vermont Board of Psychological Examiners.
The board is responsible for evaluating applicants' qualifications, administering exams, and issuing licenses to qualified candidates. To be licensed, individuals must meet specific education and training requirements, pass the national examination in psychology, and complete a specified number of supervised clinical hours.
National Alliance on Mental Illness Vermont: The National Alliance on Mental Illness (NAMI) Vermont is a statewide organization dedicated to providing support, education, and advocacy for individuals and families affected by mental illness.
NAMI Vermont offers a variety of programs and resources to help those affected by mental illness, including support groups, educational programs, and community events. Their website provides information on mental health conditions, treatment options, and resources for support and recovery.
Vermont Mental Health Counselors Association: The organization is committed to providing its members with affordable and high-quality continuing education courses that enable them to stay current with the latest developments in the field of mental health counseling. VTMHCA is also dedicated to sponsoring lectures and workshops that focus on clinical practice, providing opportunities for mental health professionals to network with peers, share best practices, and gain new insights into the challenges and opportunities of their work.
Through its ongoing efforts to support the professional development of clinical mental health counselors in Vermont, VTMHCA aims to improve the quality of mental health services provided to individuals and communities throughout the state.
Vermont Association for Behavioral Analysis: VtABA is a professional organization that aims to promote high standards of practice in behavior analysis throughout Vermont and the surrounding areas. One of the ways in which VtABA achieves this goal is by organizing an annual conference that brings together experts and community members to share knowledge and best practices in the field of applied behavior analysis.
The conference features presentations from nationally recognized leaders in the areas of behavior analysis and education. Attendees can expect to learn about current research, as well as practical applications of behavior analysis principles in various settings.
Vermont Psychological Association: Through its various programs and initiatives, the VPA seeks to support psychologists and mental health professionals in their work and advocacy efforts. The organization provides opportunities for continuing education, professional development, and networking through conferences, workshops, and other events. The VPA also offers resources and support for advocacy efforts related to mental health policy, access to care, and other issues affecting the profession and those it serves.
As a member of the American Psychological Association (APA), the VPA is also able to connect its members with national resources and opportunities, further enhancing the professional development and networking opportunities available to its members.
Vermont Association for Psychoanalytic Studies: The organization offers numerous resources and benefits to its members, including access to networking opportunities, continuing education courses, and professional development events. VAPS also provides a forum for members to share their knowledge and expertise, collaborate on research projects, and engage in discussions about issues affecting the psychology field in Vermont.
If you are a psychology professional or student in Vermont, consider joining VAPS to connect with other professionals in your field, stay informed on the latest developments in psychology, and contribute to the advancement of the profession in your community.
Vermont Data and Mental Health Statistics
It's important to understand mental health statistics and data to determine the needs of individuals, communities, and society as a whole. Vermont is no different, as the state has its own set of mental health challenges and requirements. By exploring Vermont's data and mental health statistics, we can gain insights into the frequency of mental health issues, the effectiveness of mental health care, and the resources that are accessible to those who require assistance.