Oklahoma has six universities offering Masters in Psychology Programs, ranging from counseling to clinical psychology. With 18 different degree programs, students have a wide range of options to pursue. From majors such as Experimental Psychology and Applied Behavioral Analysis to more specialized fields like Forensic Psychology and Industrial/Organizational Psychology, students have the opportunity to explore their academic interests. Most programs require an independent research project, which allows students to gain research experience and sharpen their skills. Students can also take advantage of internships and other practicum experiences to learn from professionals in the field. Along with these programs' academic and practical components, students also benefit from the supportive faculty, who offer guidance and mentorship throughout their studies. With the help of these programs, students can gain the knowledge and skills they need to excel in psychology and become a Licensed Psychologist in Oklahoma.

Oklahoma also offers a diverse range of Ph.D programs in the field of psychology, providing aspiring professionals with ample opportunities for specialized study and skill development. Whether you aspire to work in clinical psychology, counseling, or research, Oklahoma's Master's programs cater to various interests and career paths. Immerse yourself in the state's vibrant academic community, where experienced faculty members and state-of-the-art facilities ensure a rich learning experience
Master's in General Psychology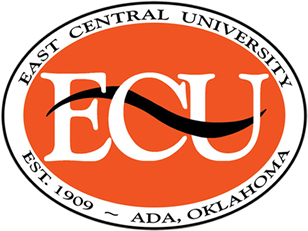 East Central University's Master of Science in Psychological Services program is an innovative and comprehensive degree that emphasizes the application of psychological science to real-world issues. It is located in Ada, Oklahoma, and accredited by the Higher Learning Commission of the North Central Association of Colleges and Schools. It provides concentrations in areas such as Mental Health Counseling, Applied Behavior Analysis, and School Psychology. Students can expect to engage in a rigorous yet rewarding program of study that prepares them for successful careers in the field of psychology. With a focus on current research and practice, graduates are well-equipped to serve their communities and address Oklahoma's growing mental health needs.
---

The University of Central Oklahoma Master of Arts in Psychology program is located in Edmond, Oklahoma, and is accredited by the Higher Learning Commission. This program provides students with a comprehensive understanding of psychology, exploring topics such as social psychology, abnormal psychology, and the biopsychology of behavior. It offers a variety of concentration options, such as Applied Psychology, Industrial/Organizational Psychology, Human Development and Learning, and Health Psychology. Through rigorous coursework and research, students will be equipped with the skills needed to pursue a wide array of career opportunities while developing an appreciation for the theories and practices of modern psychology.
---
Master's in Clinical Psychology

The University of Tulsa's MA in Clinical Psychology is a comprehensive program located in Tulsa, Oklahoma that the Higher Learning Commission accredits. This program provides students with a solid foundation in the field of psychology, focusing on the principles of clinical assessment, psychotherapy, and research. Students also have the opportunity to pursue specializations in areas such as health psychology, neuropsychology, and child and adolescent psychology. The program prepares students for success in doctoral programs and offers courses taught by faculty experts in their respective fields. This program provides an invaluable education to individuals looking to become successful clinical psychologists.
Click here for Masters in Clinical Psychology programs in the state of Oklahoma.
---
Master's in School/Educational Psychology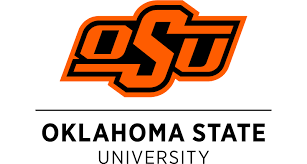 Oklahoma State University offers an online Master's in Educational Psychology program designed to help current and aspiring educators understand the core principles of psychology and its application in the classroom. The program provides students with the skills and knowledge necessary to understand the complexities of student learning and the ability to apply research-based strategies to the design and implementation of instruction. The concentration options within the program include Applied Cognitive and Learning Sciences, Applied Developmental Psychology, Quantitative and Qualitative Research, and Special Education. The program is located and accredited by Oklahoma State University and the Higher Learning Commission.
---
Master's in Forensic/Criminal Psychology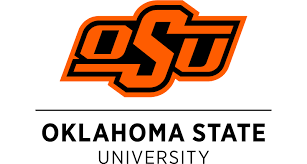 Oklahoma State University's MS in Forensic Sciences – Forensic Psychology program provides students with an in-depth understanding of psychology in the forensic sciences field. The program is located in Stillwater, Oklahoma, and is accredited by the Higher Learning Commission. The program provides specializations such as criminal psychology, the psychology of law, forensic assessment, and psychological research in the law. The program also provides students with a strong foundation in psychology, including mental health, psychopathology, and counseling. The curriculum is designed to give students the knowledge, skills, and abilities to become successful professionals and researchers in the field of forensic psychology.
---
Master's in Industrial/Organizational Psychology (IO)

The University of Tulsa's Master of Arts in Industrial-Organizational Psychology program is located in Tulsa, Oklahoma, and is accredited by the Higher Learning Commission. This program focuses on understanding and managing the behavior of individuals in organizations and offers concentrations in Organizational Development, Human Resources, and Leadership and Change. This program provides an in-depth study of how businesses and organizations create and manage successful teams and how to apply psychological principles to the workplace. Students will learn how to develop effective strategies for organizational change, increase organizational effectiveness, and create an environment for successful team building. Additionally, students will understand the psychology of conflict resolution, team dynamics, and organizational behavior's social and psychological aspects. In conclusion, the University of Tulsa's Master of Arts in Industrial-Organizational Psychology program provides a comprehensive and dynamic education to those looking to understand better how to create and manage successful organizations.
---
Other Psychology Programs

The University of Oklahoma's Master of Arts in Organizational Dynamics program is an innovative program located in Norman, Oklahoma. The Higher Learning Commission accredits the program and allows students to understand organizational dynamics, structures, and behaviors comprehensively. The program offers diverse concentrations and specializations, including Human Resource Development, Organizational Leadership, Human Performance Improvement, and Industrial/Organizational Psychology. As a student in the program, you will gain the necessary knowledge and skills to help organizations improve their effectiveness, efficiency, and productivity. Furthermore, the program will prepare you for a successful career in organizational dynamics, giving you the competitive edge you need to thrive in today's competitive job market.
---
Oklahoma Psychology and Mental Health-Focused Organizations
Oklahoma Data and Mental Health Statistics